---
All of us Crafting Chicks love a great deal so we wanted to let you all know the fun Black Fridays Deals we have spotted around the web.  This way you don't have to leave your house and you can get your Christmas/Holiday shopping done!
Cricut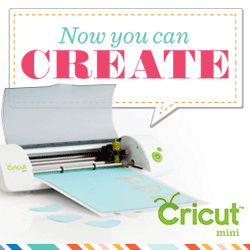 We each got new Cricut Mini's a few months ago and we LOVE them.  So smooth.  We thought that you had to have a cartridge to work the Cricut but that's not the case. You can buy images online and even hook up your cartridges to  your Craft Room.  They are having some HUGE deals today so Click HERE for Cricut's Holiday DoorBusters Sale!
Black River Imaging
Canvas People
Kiwi Crate
Paper Coterie
Kabbo Bags
If you want a bag that isn't black then just enter the code CHICKS4Kaboo to get $50 off your bag purchase!
Poppy Seed Projects
Poppy Seed Projects has some AMAZING door busters if you are in the Salt Lake City area.  If not, make sure you check their cyber Monday deals!
We all love this site and the amazing deals you can find.  Well, hold onto your horses cause they are having a Black Friday sale.  Head on over:
Hurry and snag these deals quick!  Most are only good until midnight.
Recommended Posts
10 Aug 2015
03 Aug 2015