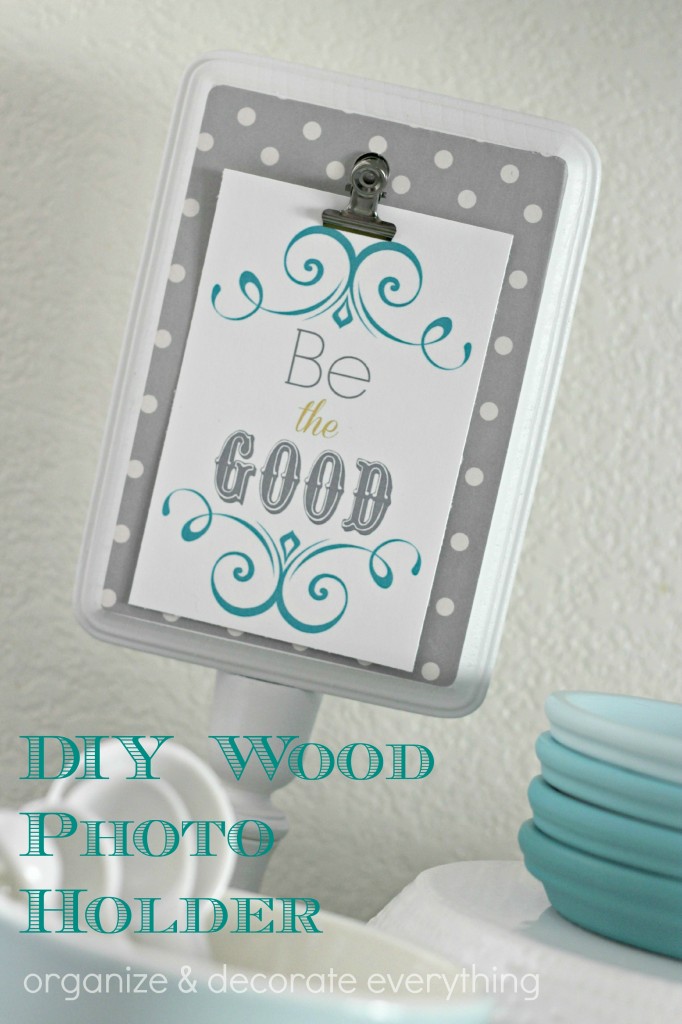 Hi again Crafting Chicks friends! It's Leanne from Organize and Decorate Everything. I'm so happy to be with all of you again. I hope you're having a terrific Summer.
When I make or purchase something I like to make sure it can fit in at least 3 different areas of my home. There are a few reasons for that: I don't buy as much stuff if it doesn't fit my criteria, I like to move things around, I like things with dual purposes. Today I'm sharing how to make a DIY Wood Photo Holder. It can hold photos, cards, recipes, quotes, memos, and so on.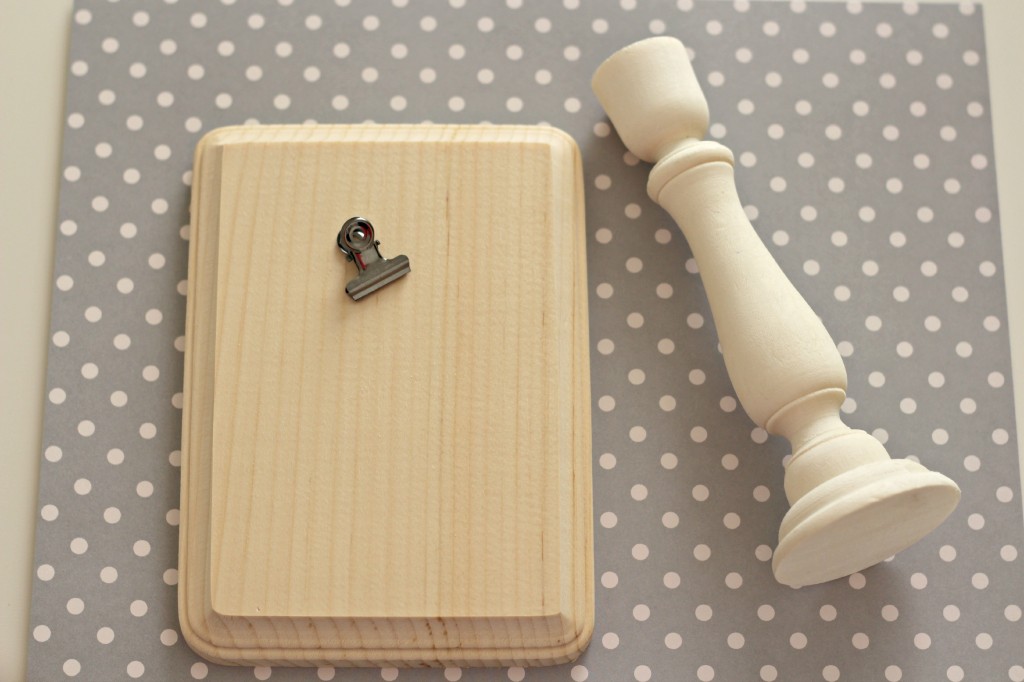 Let's get started!
Supplies Needed:
Solid Wood Frame
Candlestick or Wood Spindle (I used a candlestick)
Scrapbook Paper (your choice)
Spray Paint (any color)
Clip (from scrapbook supplies)
Skewer (optional)
Cork (optional)
E6000 glue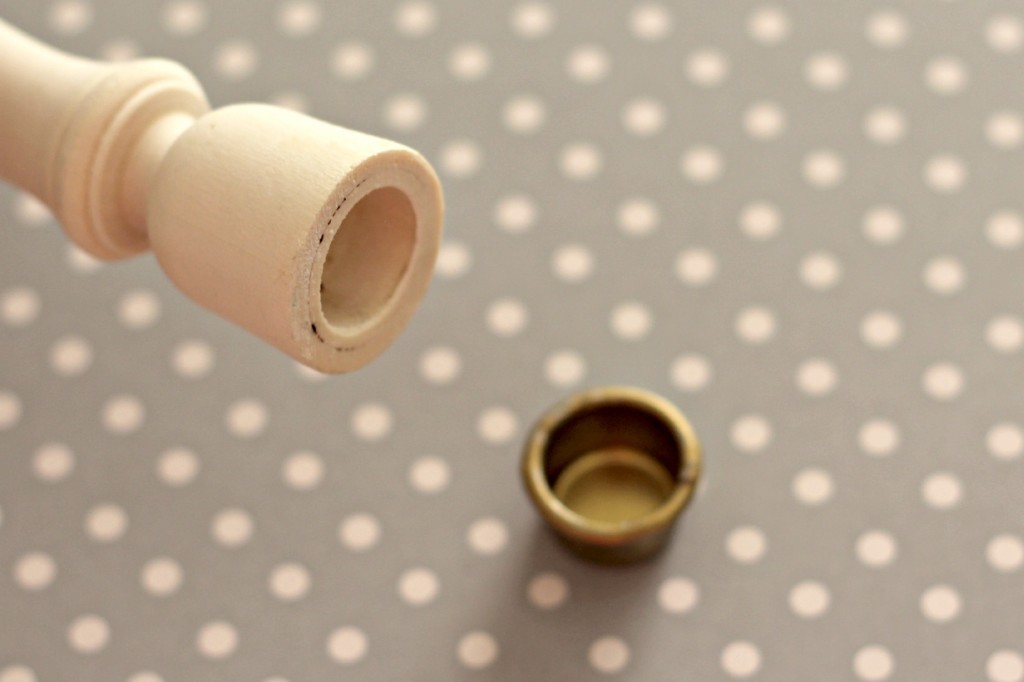 If you are using a candlestick remove the metal cup. It's easy to remove by using a knife to pry the edges up. You'll need to do that to get a flat surface. Paint all the wood pieces. I use spray paint because it's fast and goes on smooth but acrylic paint works well and you have more colors to choose from.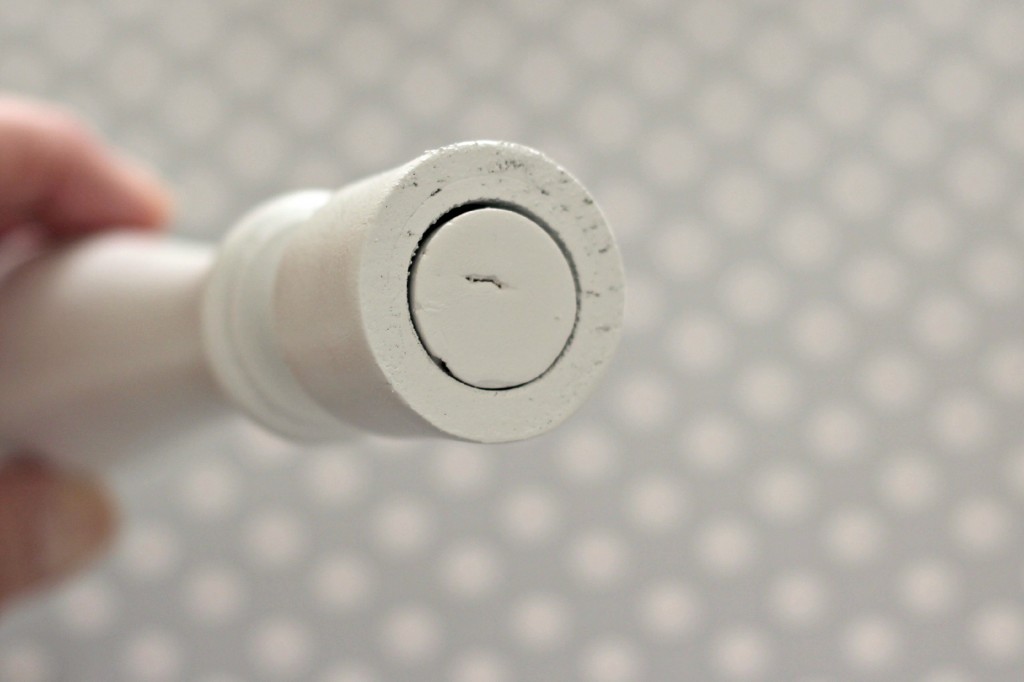 I used a cork to fill the hole, it's painted white also. You could also use flower foam or modeling clay. Anything you can fill the hole with and make the surface flat.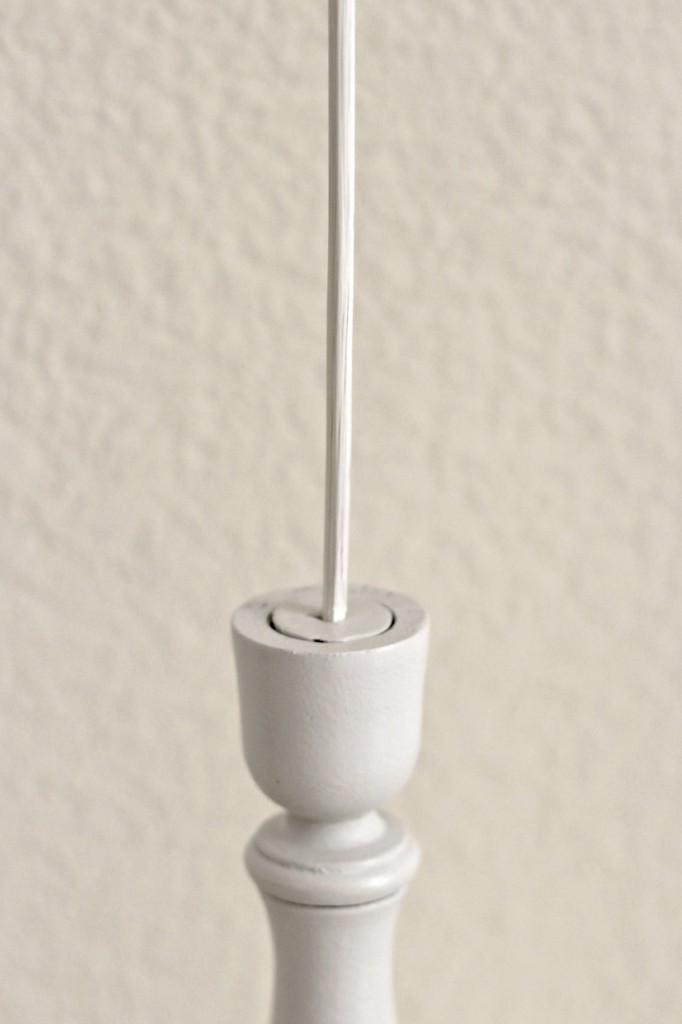 I cut the skewer to end 1/2″ below the top of the photo holder. Stick it as far as it will go into the center of the cork, then set aside until you finish the photo board.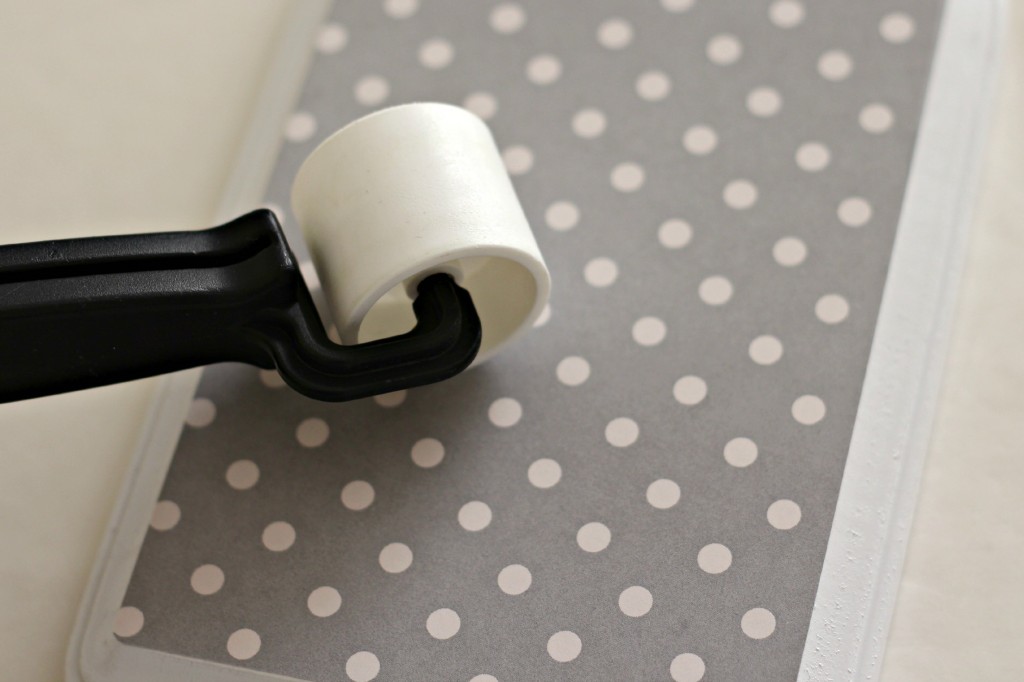 Cut a piece of scrap book paper to fit the front of the photo board then apply it to the board with mod podge. I like to use a roller to make sure all the bubbles are out. Let dry 10-15 minutes then apply mod podge to the top to seal the paper. Let it dry about 20 minutes.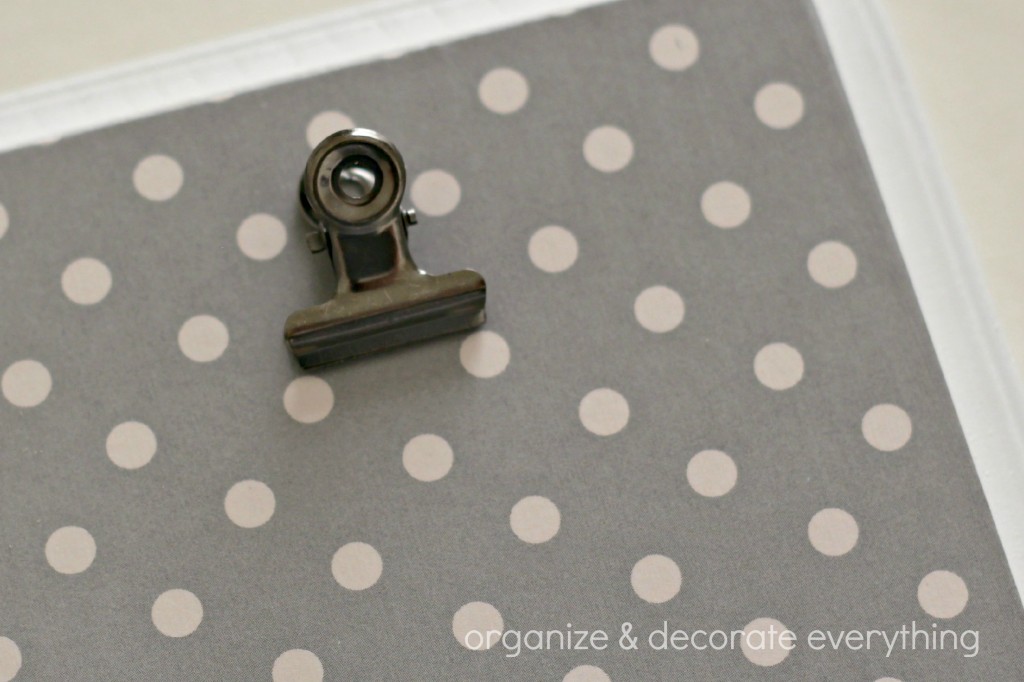 Add the clip to the front of the board using E6000 glue. Let it dry at least an hour before going on to the next step. I placed the clip a little down on the front of the board. When I make another one I will adhere it as close to the top of the board as possible to make more room for whatever is clipped to the front.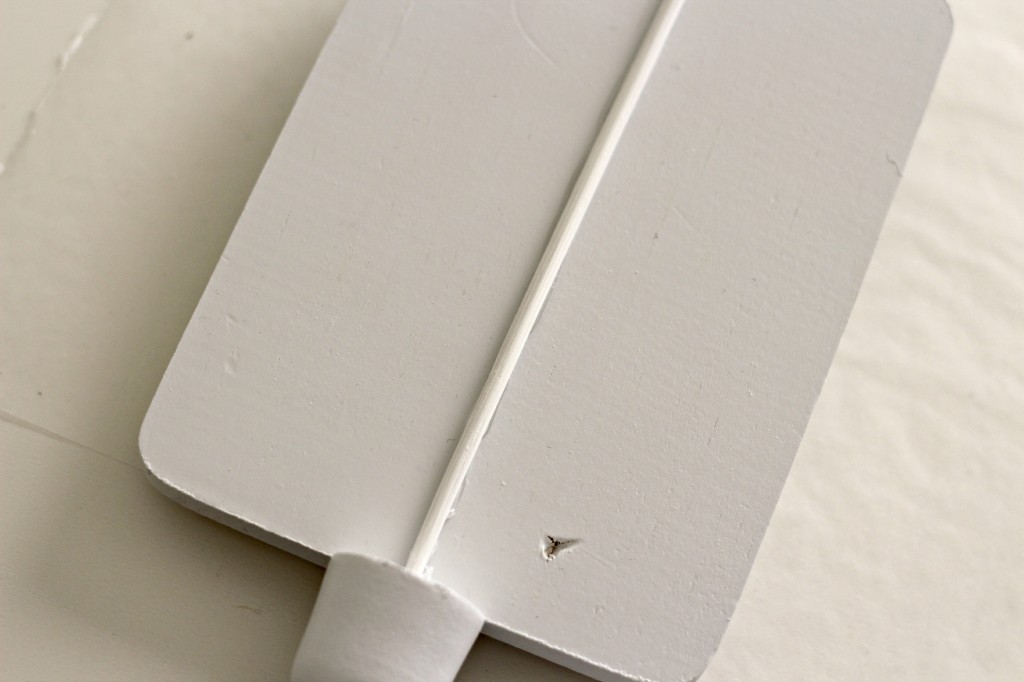 Now it's time to adhere the board to the candlestick. Use E6000 to the bottom of the board and the back of the skewer to adhere the 2 pieces together. Let dry a few hours and you're done.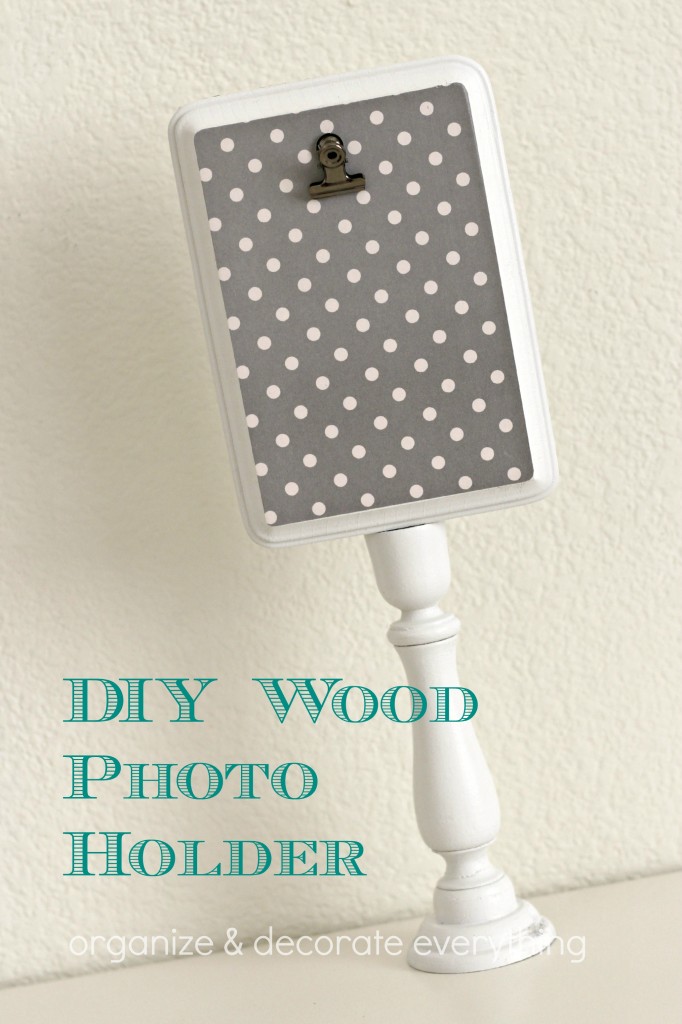 I love how it turned out and because of the colors I used it will fit into any room of my house. It's going to start in the kitchen.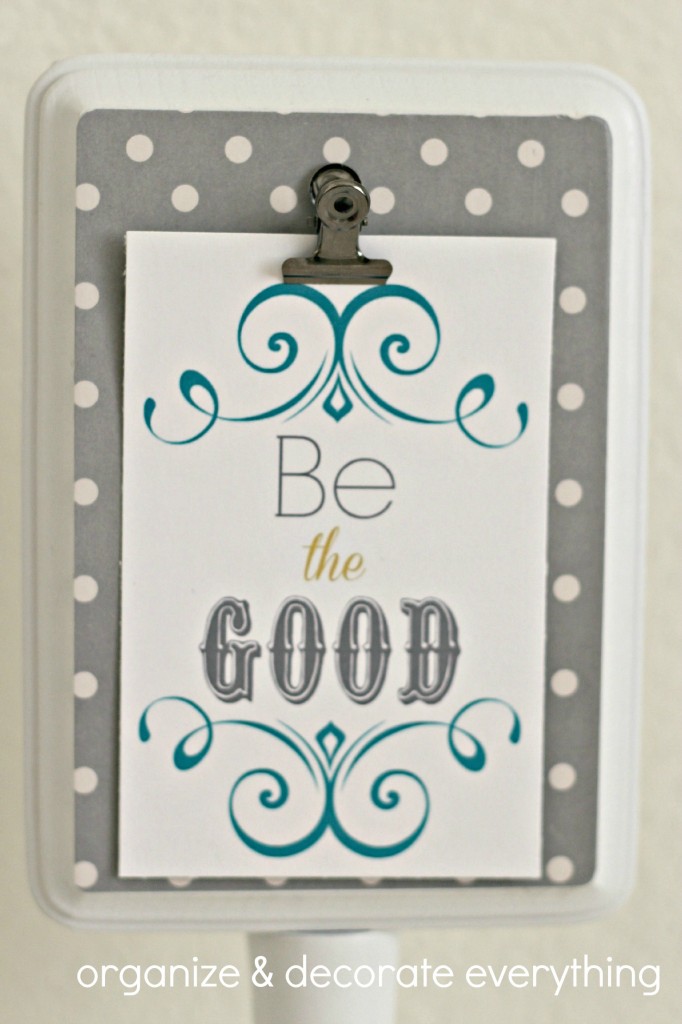 It would be perfect for clipping a recipe to while cooking but right now it is holding one of my favorite printables.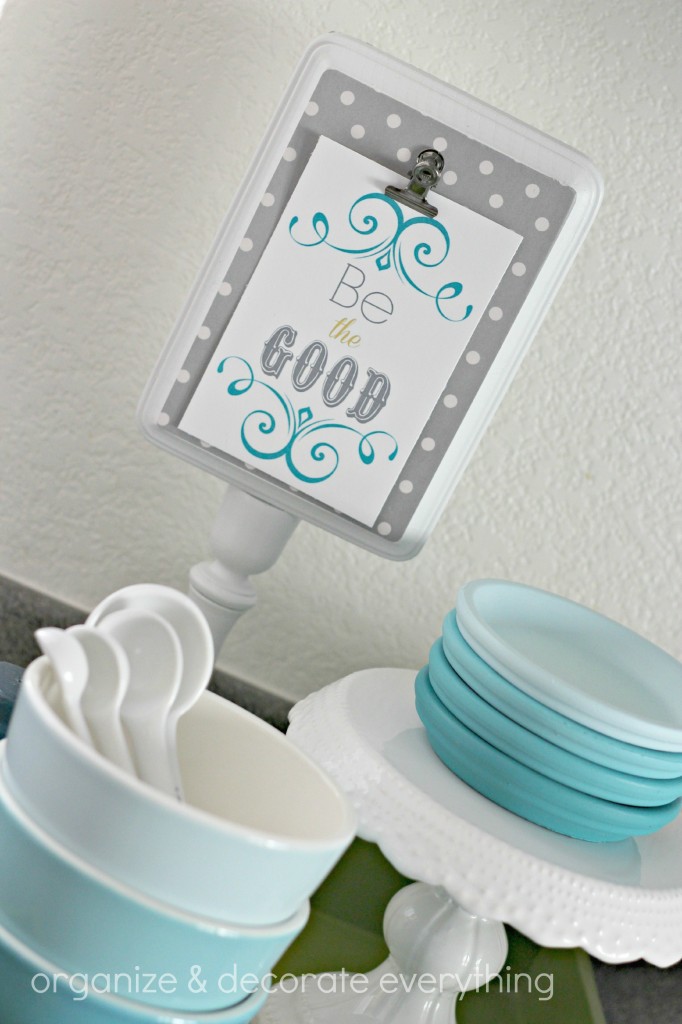 Thank you for letting me share a project with you. And thank you Crafting Chicks for having me. I'll see you all soon!
For more projects about Wall Art – 20 Ways to Mod Podge Canvas, don't miss THIS post.
Save