Hi! I'm Alli from Cupcake Diaries, a food blog where I share everything from cupcake recipes to crock pot recipes and everything in between. To say I'm excited to be sharing one of my recipes here at The Crafting Chicks is the understatement of the century! I'm so thrilled to be here. These Christmas Krispy Treats are going to knock your stockings off!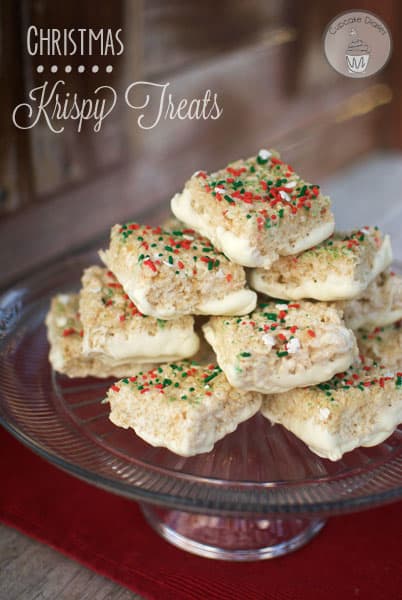 Holiday treats are pretty much my favorite thing to make and even more so to eat! If I could only eat fudge and truffles all through the holidays I would do just that. And some days I have, let's be really honest! These Christmas Krispy Treats are one of my very favorites. They're super easy and absolutely delicious. And they're usually the first thing to go at a holiday party!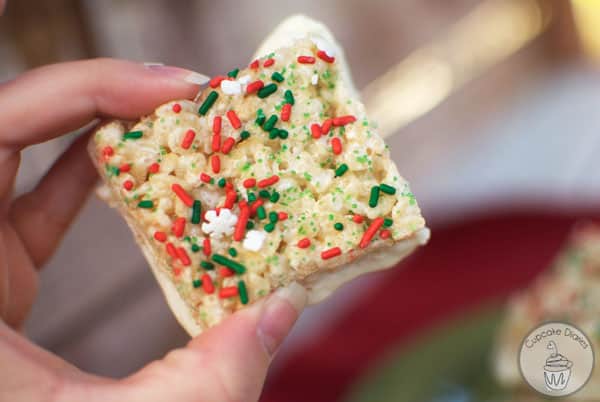 This is one of those treats that is perfect for holiday neighbor plates, parties, or while snuggling up with a good book on a snowy day. A box of these would make a perfect little gift for the 12 Days of Christmas!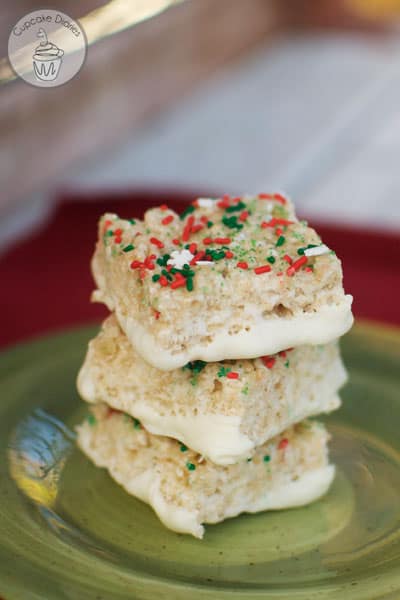 Christmas Krispy Treats
6 c. Rice Krispys cereal
1 1/2 bags mini marshmallows
4 Tbsp butter, plus extra to grease pan
1 bag white chocolate chips
holiday sprinkles
green sugar crystals
Grease the bottom of a 9×13 pan with extra butter. Melt 4 Tbsp butter completely and place in a large microwave safe bowl. Pour marshmallows over the butter and stir around to coat.
Heat marshmallows in the microwave for 30 seconds, stir, microwave for another 30 seconds, and stir again. Add the cereal to the bowl and mix well with marshmallows.
Place the mixture in the greased pan. Get your hand wet and press the mixture evenly in the pan. Add sprinkles and sugar crystals as desired. Cover and place in the fridge to cool for one hour.
Cut into 20-24 squares and place bottom side up on wax paper. Melt white chocolate chips in a microwave safe bowl and heat at 30-second intervals, stirring after every 30 seconds, until chocolate is smooth.
Dip the bottom third to half of each treat in the chocolate. Place upside down on wax paper to cool.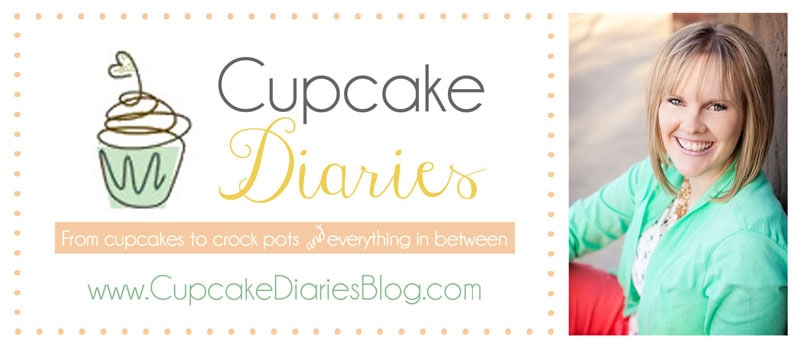 Come visit my blog for more holiday recipes and party ideas! You can also find me on Facebook, Pinterest, Instagram, Twitter and Google+.
Find more 12 Days of Christmas Ideas here.