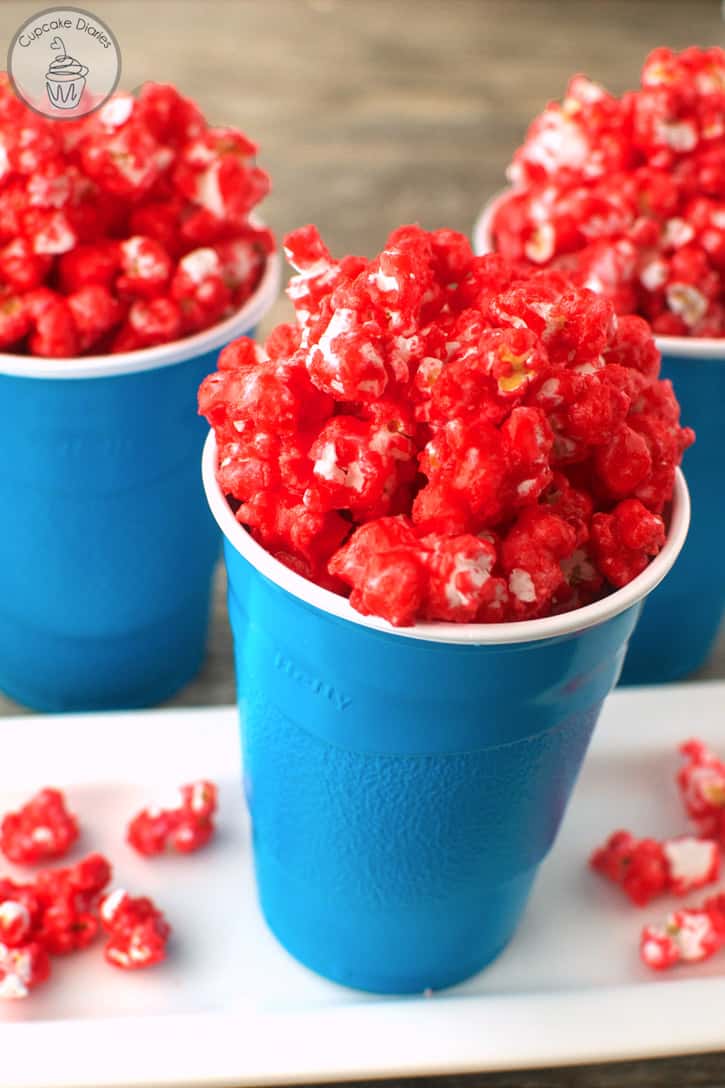 Author: The Crafting Chicks
Popcorn to Celebrate Dr. Seuss Week!
10 cups popped popcorn
1 c. sugar
⅓ c. light corn syrup
½ c. butter
1 (4oz) box cherry jello
bright blue cups
Preheat oven to 200° F. Line a standard cookie sheet with wax paper and spray with cooking spray; set aside. Place popped popcorn in a large bowl and set aside.
In a saucepan, melt butter over medium heat and add sugar and corn syrup. Mix together and add jello.
Continue to stir and bring the mixture to a boil. Allow it to boil for 5 minutes. Pour the mixture over the popcorn and stir around to coat. Spread popcorn out onto prepared cookie sheet and bake for 15 minutes. Remove from the oven, stir, and place back in the oven for 15 minutes. Stir again and bake for another 15 minutes, totaling 45 minutes of baking. Allow the popcorn to cool completely before serving. Place in blue cups and enjoy!
Recipe by
The Crafting Chicks
at https://thecraftingchicks.com/dr-seuss-popcorn/