In the Backyard Books
We are so excited to be kicking off our Mother Hen Summer Series with the theme "In the Backyard" this week. This week we've rounded up 10 of our favorite books to teach your kids to enjoy their own backyard! We hope you'll enjoy this list of In the Backyard Books as much as we do. This list has some favorites from each of us.
Summertime is the best time to let those kids explore. There are so many different things for kids to see and learn in the backyard this time of year. These books have lots of fun ideas to get your kids outside and exploring their own backyard!
From bird watching and bug hunting to backyard games, you don't have to go far to find some summer fun and explore nature.
Our Great Big Backyard by Laura Bush and Jenna Bush Hager
National Geographic In My Backyard Activity Book
Garden Wigglers by Nancy Loewen
Kids' Garden by Whitney Cohen
The Complete Backyard Nature Activity Book by Robin Michal Koontz
The Kids' Nature Book by Susan Milord
Look Up! Bird Watching in Your Own Backyard by Annette LeBlanc Cate
And for more fun in the backyard check out this In The Backyard round-up.
Want more!? You can find the rest of our Week of In the Backyard Activities here.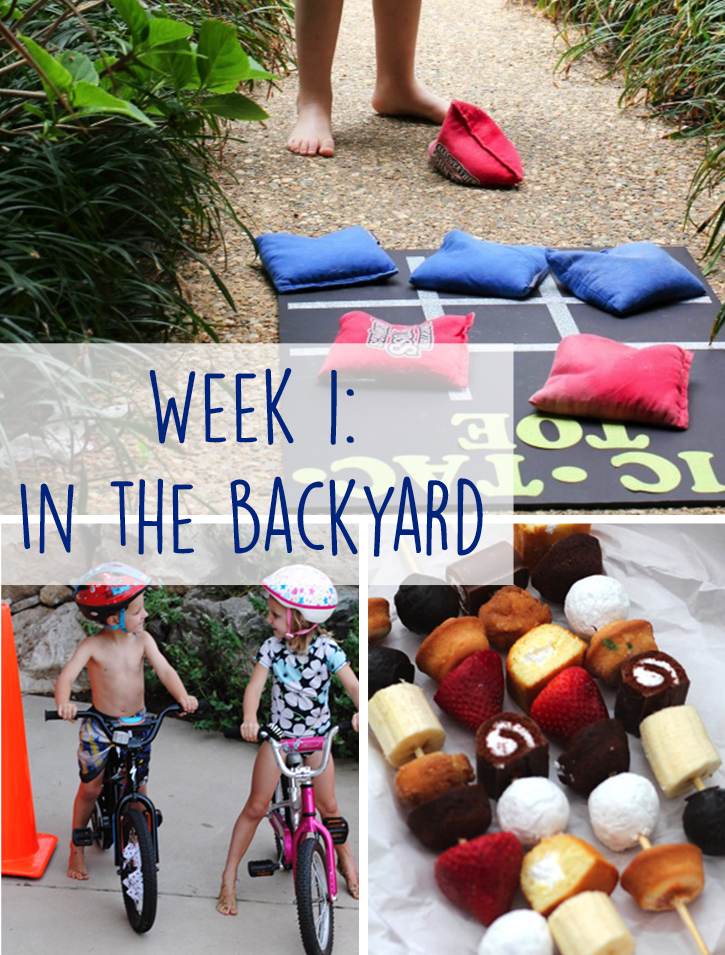 Still want more, you won't want to miss our past Summer Survival Series.