Hi everyone, It's Kiki from Kiki and Company and I am so excited to be here again to share a new free printable with you all. I don't know about you, but having a girl is SO much fun! Mine is full of spunk, personality and filled with an imagination. You can often find her dressed up like a princess wanting tea parties and playing make believe. Well, today I am here to help you outfit your queens and kings in a fun and unique way: A printable king and queen crown!
To make the crowns simply download the free files. Cut them out (along with the long rectangles!). Let your child decorate their crown to their heats desire.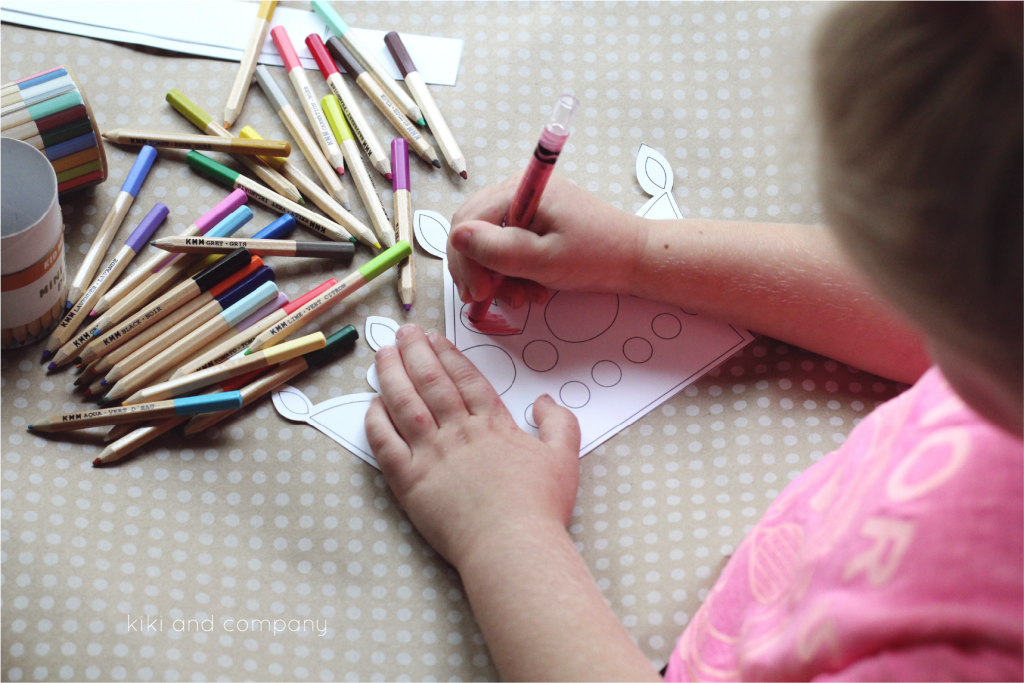 When you are done, glue the long strips of paper to the sides of the crown. Measure on child and glue into a crown. I used hot glue, but use any glue that you have on hand, even tape works!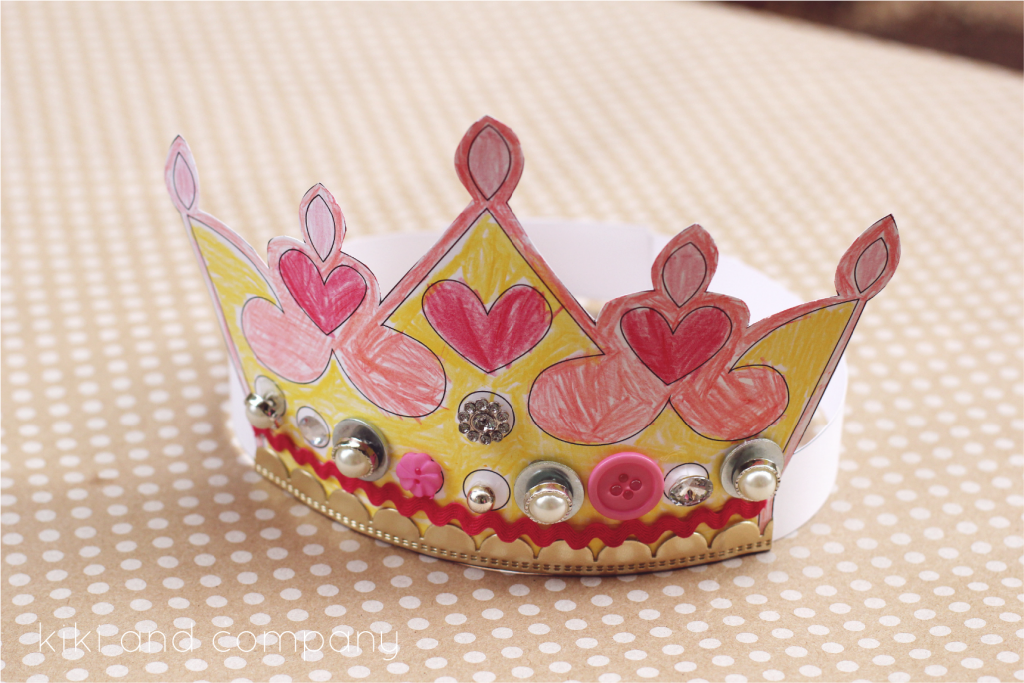 These would be perfect for parties, play time or anytime! I have one for your girl and boy.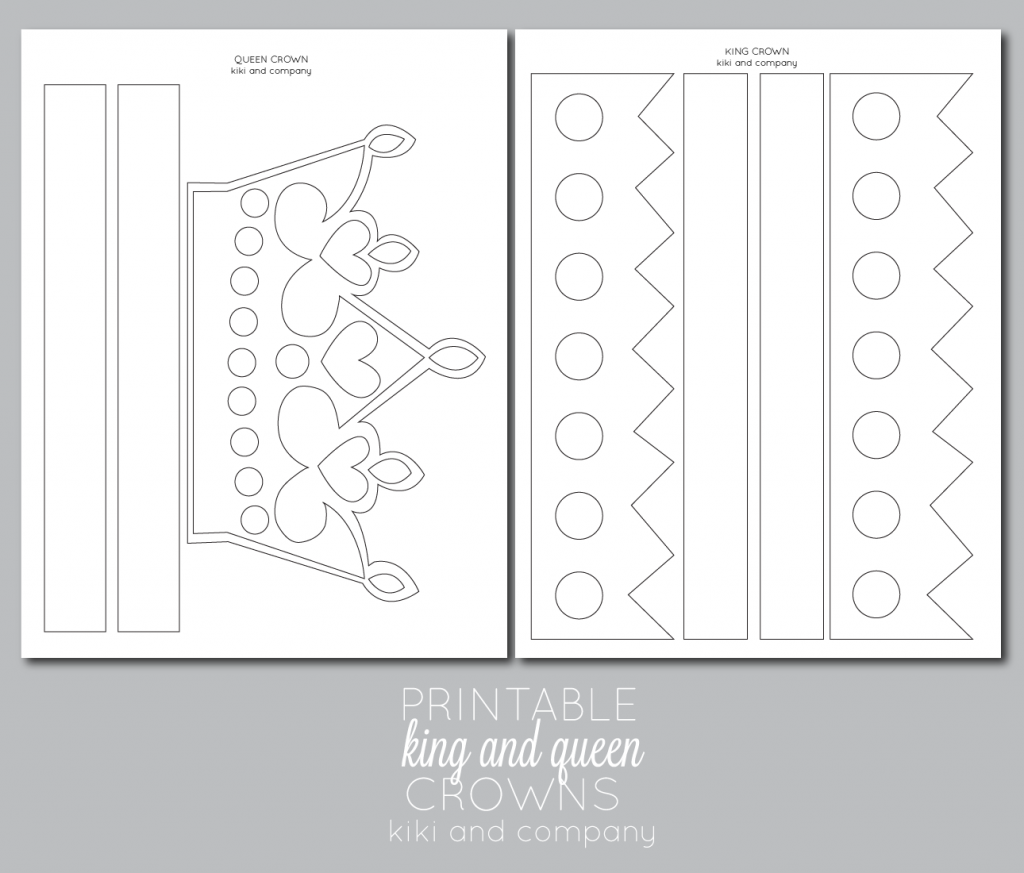 To get your free printable king and queen crowns, click the link below:
I hope your munchkins love their crowns. See you again next month!
…..
I'll see you at Kiki and Company where you can find more projects like these: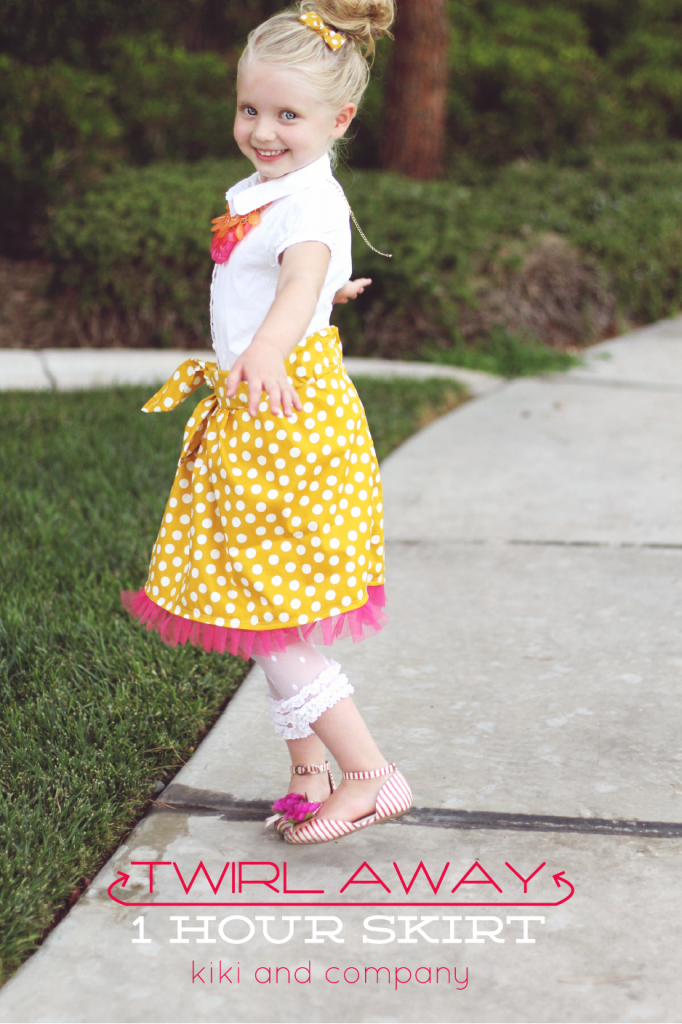 A Back To School Smile Catcher:
Pledge of Allegiance Printable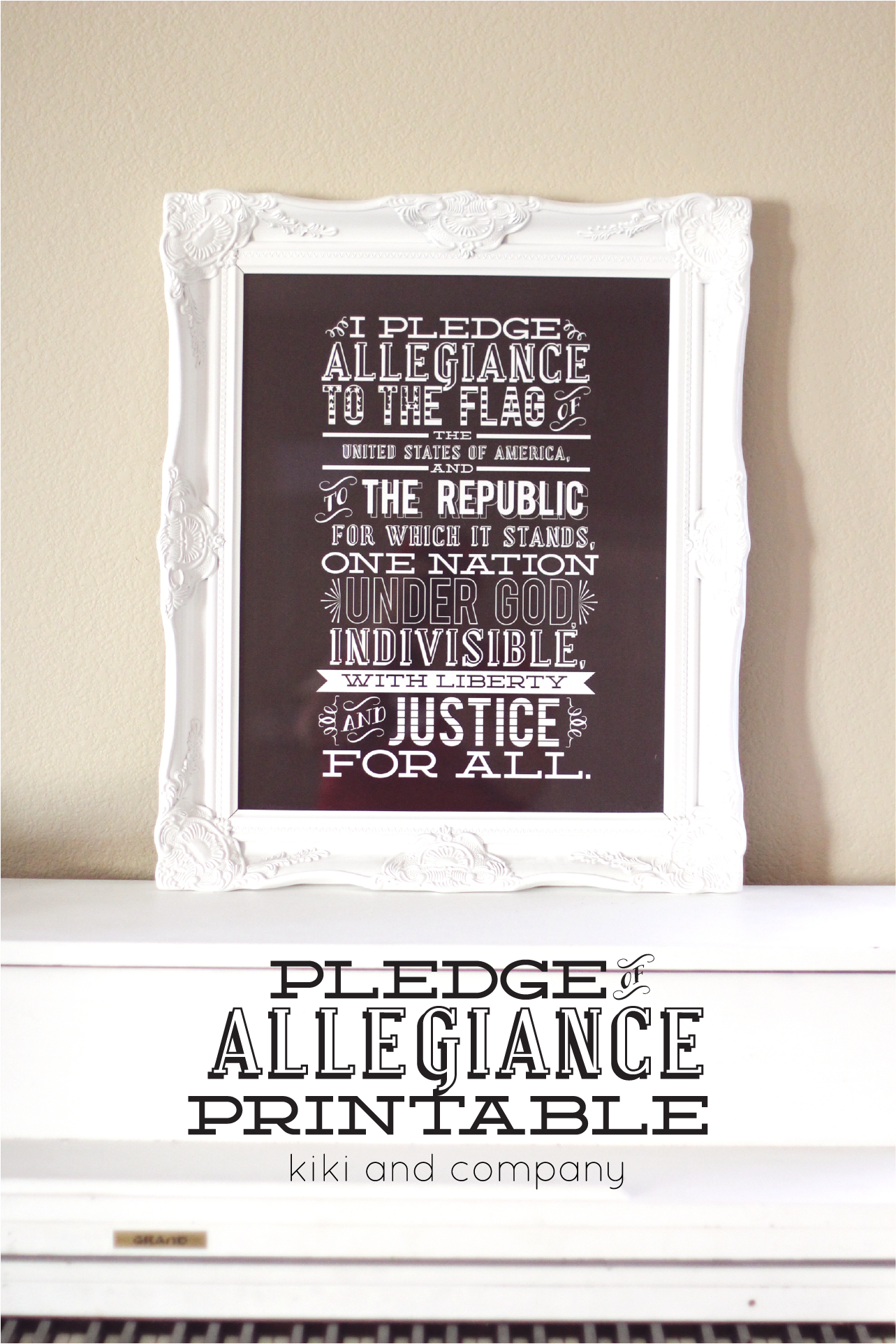 Save