Puppy 101: Great Tips for a New Puppy. Tips and Tricks for your new puppy. Advice for the best puppy toys, training and grooming supplies.
Puppy 101: Great Tips for a New Puppy
We had a big summer this year!
Our family got this new cute addition. An adorable F1b Mini Golden Doodle Puppy that we named Boo!
We have learned so much about new puppies and I can't wait to share some tips and tricks with you today.
Getting a new puppy is so much fun, but so much work. Hopefully I can help our readers that one day take the puppy plunge. I'm also sharing our favorite puppy supply must-haves!
My kids are in heaven and I'm so glad we added Boo to our family.
Puppy Tip #1
Timing is everything. I wanted my kids to be able to spend time with the puppy before going back to school, so middle of the summer was great for us. I also think getting a puppy in warm weather is easier than winter. Much better for potty training.
Also, plan to get your puppy at a time when you can be home more. Puppies can't be left for more than a couple of hours when they are little. They also need time to bond with the family. Sleepless nights do occur the first few weeks, so getting a puppy when you don't have busy days with other things is a good idea.
Puppy Tip #2
Crate Training is key! We read about crate training before getting our puppy. Boo loves his crate. Its comfortable, safe, and calm in his crate. We never use it as punishment. He sleeps in it at night and we also put him in his crate when we leave the house. The crate is a great place to put your puppy for short times when he/she can't be watched. For the puppies safety…and your sanity! We gave Boo a little treat each time he got in his crate, to keep it positive.
This double door metal crate is the one we have and love it. It is perfect for a medium sized dog. It has an optional divider panel, so you can make the crate larger as your puppy grows.
We love to give Boo his Kong full of dog food (wet) and cream cheese or peanut butter on top. Freeze it the night before so your puppy can have a nice treat when they are in their crate for a few hours.
Great Toys to leave in the Puppy Crate:
Puppy Tip #3
Potty Training. Consistency is huge for potty training. Just like potty training a toddler. Make sure you set your timer for every 30 minutes and TAKE your puppy out! Even if they don't have to go (or you don't think they have to go…TAKE them out!) Also, say "GO POTTY" every time you take them out. They will pick up the word and tone of voice you use. Boo now knows when we say "GO potty!" that he is to go potty. Give treats and praise immediately after your puppy goes potty outside. If they go potty inside, ignore the behavior, and don't rub their nose in it. Only focus on the positive when they go outside.
We love our Potty Bell. Boo still hasn't figured out how to ring it, we are working on that, but we jingle it every time we go out and we say "Go Potty!" at the same time.
Potty Training Bell
Puppy Tip #4
You will want to have a lot of chew toys for your new puppy. Especially during the puppies teething phase. Our puppy Boo loves doggie stuffed animals, rope chew toys, his blankets, Nylabones, and Bully Sticks. You really can't have too many. Chewing a frozen wash cloth, or on crushed ice is a good idea for your new puppy too! They go through a teething phase just like toddlers. And watch your puppy so you can redirect him/her when chewing on furniture…or your kids! HA!!
Crushed Ice (our puppy LOVES crushed ice)
Puppy Tip #5
Use endless amounts of treats for training! Reward good behavior and ignore the bad. I love to use tiny puppy training treats and give lots of love when your puppy does something you like. Our Boo loves to make us happy…and love treats. He can now give high-fives, speak, shake, jump up, lay down, and come! We give him a lot of encouragement and a ton of mini treats.
Here are some of our favorite puppy training treats:
Puppy Tip #6
Watch Like a Hawk! Keep your eye on your new puppy at all times. This is for the puppies safety and your sanity. Boo only had an accident or got into something when we took our eyes off of him. It has been trickier in the day since the kids have gone back to school, so I make sure he is confined to a space if I can't watch him for a minute.
This foldable exercise pen is a perfect place to put your new puppy when you can't watch him/her.
Puppy Tip #7
Lots of Walks and Play. A tired pup is a happy pup. We make sure we take Boo for a couple walks a day, and play with him in the back yard. Running and jumping and wearing him out! He gets in crazy mode in the evening and is trying to get all of his energy out. This will help you puppy get a longer, good nights sleep!
Puppy Tip #8
Socialize your puppy as much as you can. You do need to vaccinate your puppy and make sure he can be around other puppies. We tried to have Boo play with as many vaccinated puppies/dogs as we could the first few months. He was also around family and friends, and many of my kids' friends. This helps socialize your puppy. Puppies need to learn to interact with other people and dogs. Group puppy training sessions are great for this. At 16 weeks Boo will be fully vaccinated so he can go to the groomer, and dog parks.
Puppy Tip #9
Keeping your puppy on a routine will help them be better behaved, and sleep through the night. Let your puppy Play, eat and nap throughout the day. If your puppy doesn't get enough naptime, or too much, the nights will be rough. We made  sure he ate, played, went out to potty, and had a nap. We repeated this throughout the first few months. It really is like a new baby, but the tricky newborn phase goes by much quicker.
Puppy Tip #10
Get you puppy used to being groomed. Start right from the start, brushing, bathing and cleaning your puppy. Especially if your dog does not shed like ours, they will need to be brushed once or twice a day.
We also are trying to get Boo used to being bathed, and they even say to brush your puppies teeth. So far we have just used some dental chew bones.
Favorite Grooming Supplies:
Tropiclean Deodorizing Pet Spray
Slicker Brush (Great for Doodles)
And if you want to get fancy and dress your pup up, here are some of the doggie fashion essentials LOL!
Puppy Tip #11
Give your new puppy Lots of Love! It will pay off. You will have a kind dog that will love people. My kids are definitely giving our new pup BOO lots and lots of love. A little too much at times.
Favorite Puppy Toys: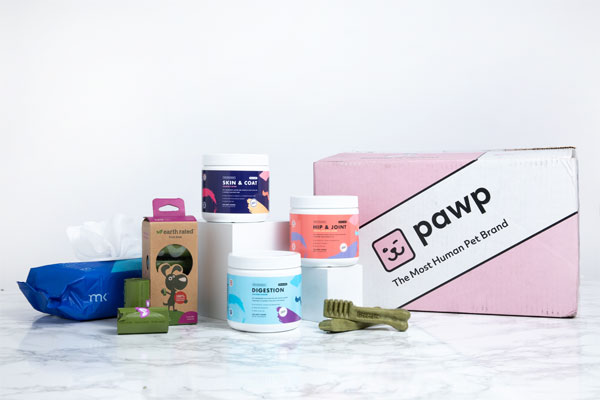 Save