We are so excited and happy to be here today! We are Lisa and Pam, two Moms who are over the moon for all things home and family. We blog at www.overthebigmoon.com where we share free printables, recipes, DIY crafts, and so much more!
Today we are sharing a fun ocean themed snack with you – banana dolphins!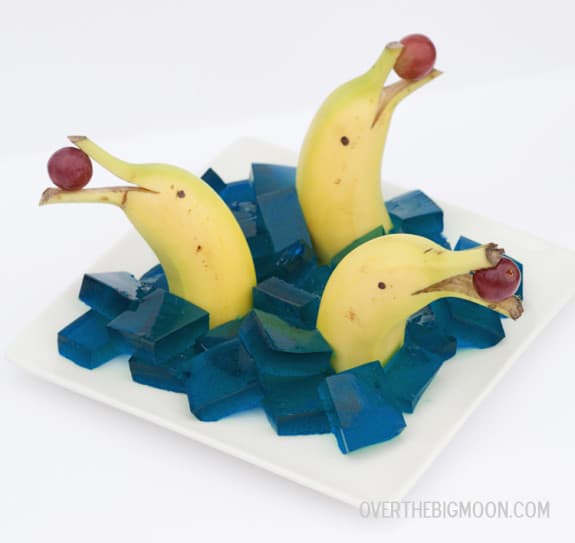 These are super easy to make and pretty healthy! I made Jell-O Jigglers to use as the ocean and just followed the recipe on the box. Once they were ready I set the pan in hot water for a couple of minutes to loosen the bottom and then cut them into small squares.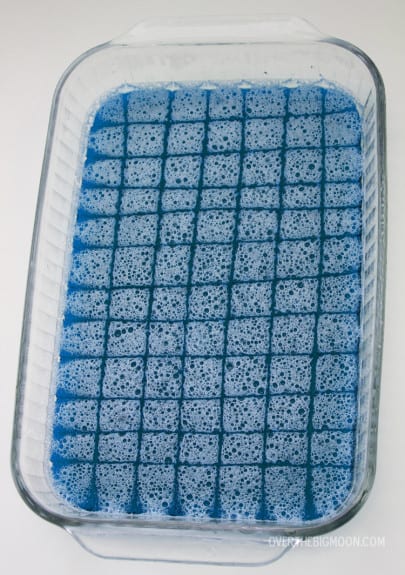 I broke a banana off the bunch and cut the end to make a nice nose end.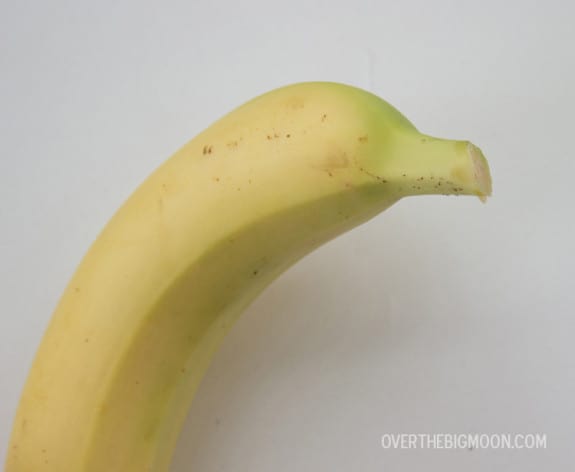 I cut the banana in half, a little bit on an angle so they would stand up and not fall forward. Then it was as easy as cutting into the end to make a mouth and marking the eyes with a sharpie. I added a grape in their mouth to look like they are playing with a ball. Then I added the Jell-O squares around the bottom to make the ocean.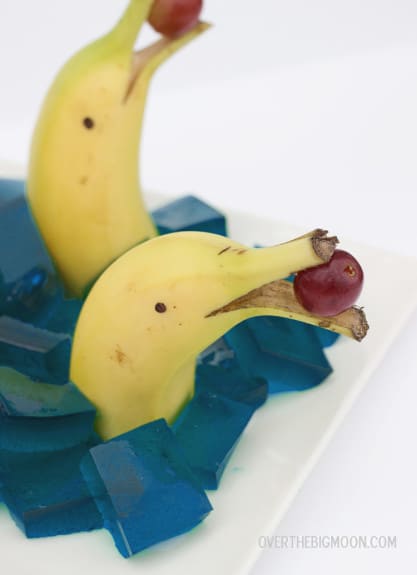 It took me less than 5 minutes to put them together.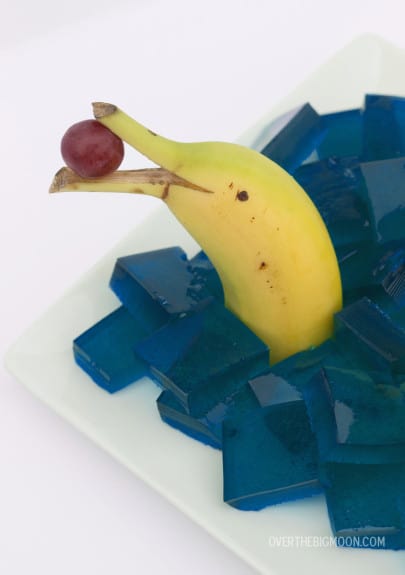 When I took the plate to my kids outside they were so excited. Huge Mom points for something so simple!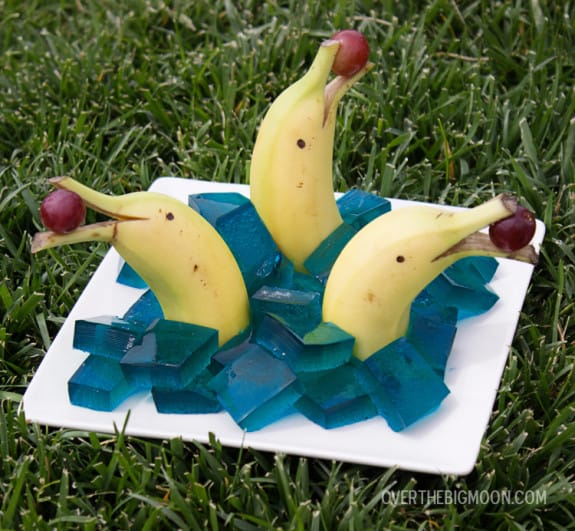 Thank you again ladies for having us! We hope you will come visit us at Over the Big Moon soon! Be sure to check out our:

60 Days of Summer Fun | Industrial Pipe Shelves | Lemonade stand Printables | Strawberry Mango Salsa
Be sure to check out the other posts in our Ocean Week series!