We're excited to have Kiki here. You might know from her awesome printables but did you know she also knows her way around the kitchen!
**********************************************************************************
Hi everyone. I'm Kiki from Kiki and Company and SO excited to be here sharing one of my favorite traditions as a child. I have loved reading the traditions that have graced the homes of everyone who has shared so far in this series!
I remember as a child sitting at the kitchen counter watching my mom bake. I always loved watching her make bread. There was always something so fascinating about watching such simple ingredients mix and rise (and of course, I LOVED eating it as well). Each December, my mom would make loaves and loaves of Christmas bread to give to neighbors, friends and co-workers. It filled our home with the sweetest smells. It's how I learned how to braid and as a child, anything with sprinkles just made any gray day turn sunny. It was one of those traditions that made me happy as I thought about it so decided to share it with you!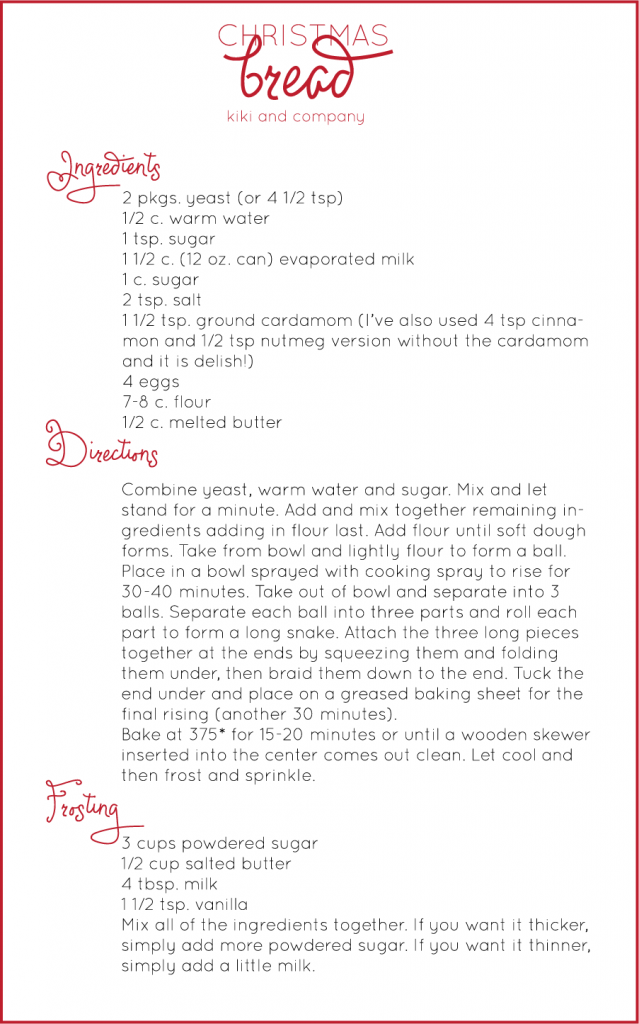 I LOVE to look at that bread as it comes out of the oven: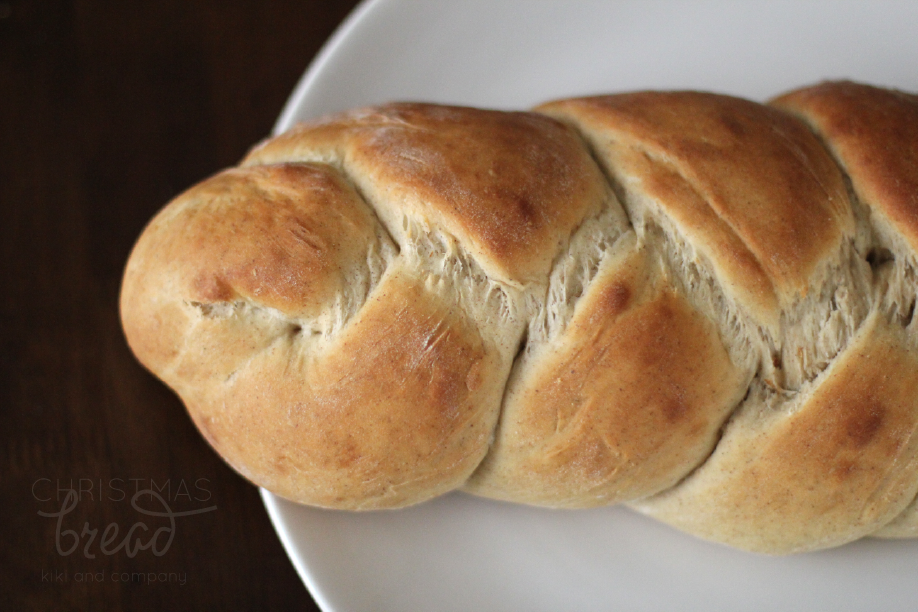 The braiding on it is so pretty.
Don't feel shy in putting a WHOLE lot of frosting on it. (I personally think each bite should include some frosting)
Then use your sprinkles! This could really be changed to use for any holiday by what colors you use in your sprinkles.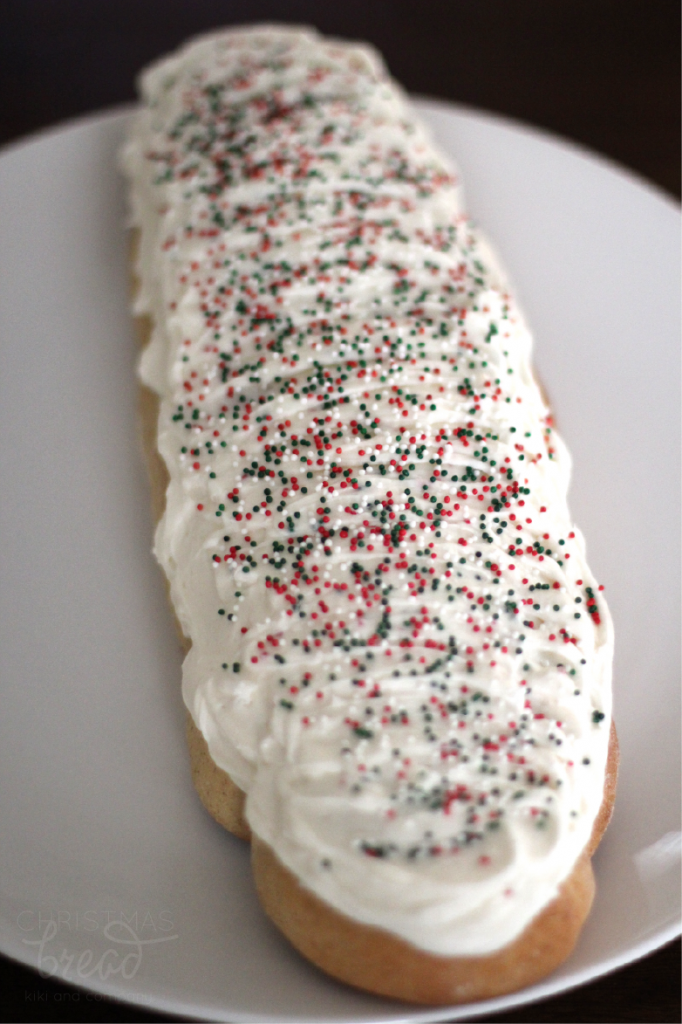 Then slice and eat OR wait until the frosting has dried, wrap in plastic wrap, then add cellophane and ribbon and give, give away.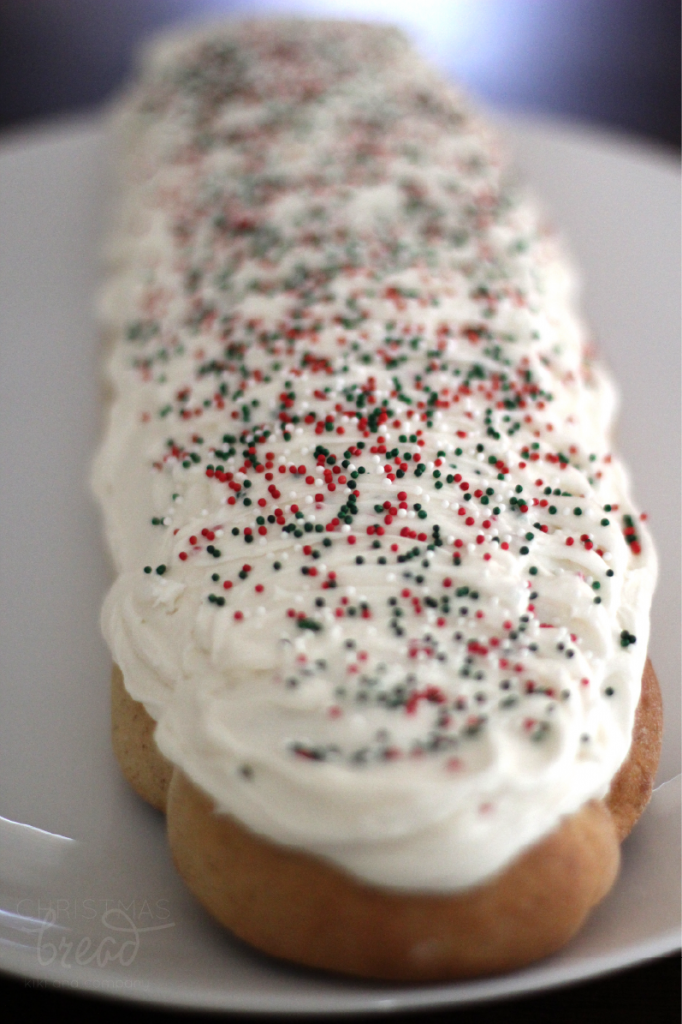 It's one of those traditions that will keep going and going because of the sweet memories (and taste) it brings!
There are so many other traditions we have started in our home as well. One of my favorites is memorizing meaningful scriptures with my kids. I have made a few in HUGE prints (think 36″x48″) and hang them with the season and my kids have loved the challenge of memorizing them.
Right now we have this one up: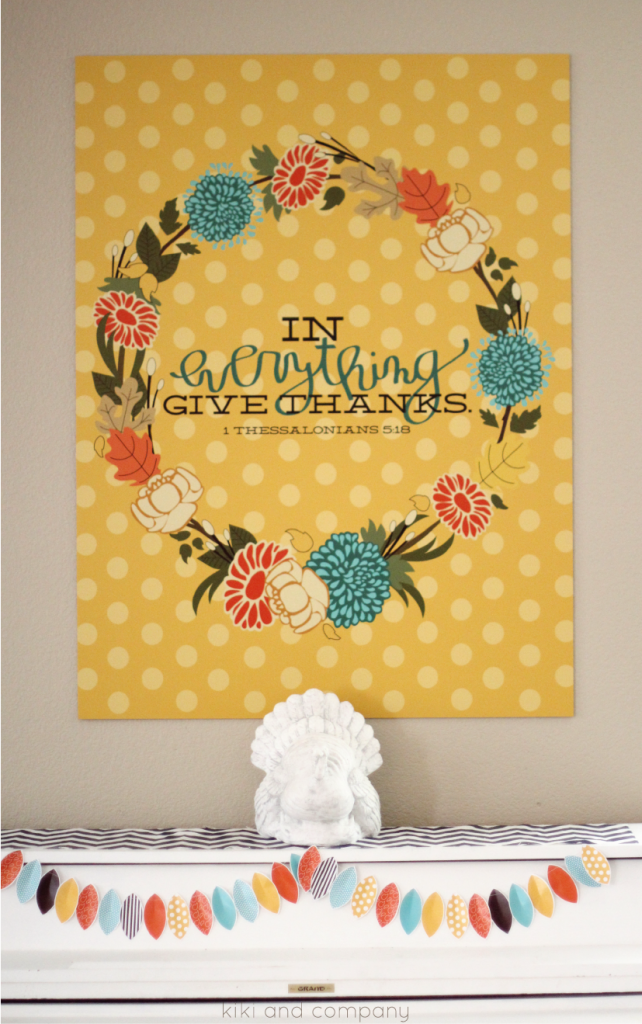 and next month will put this one back up: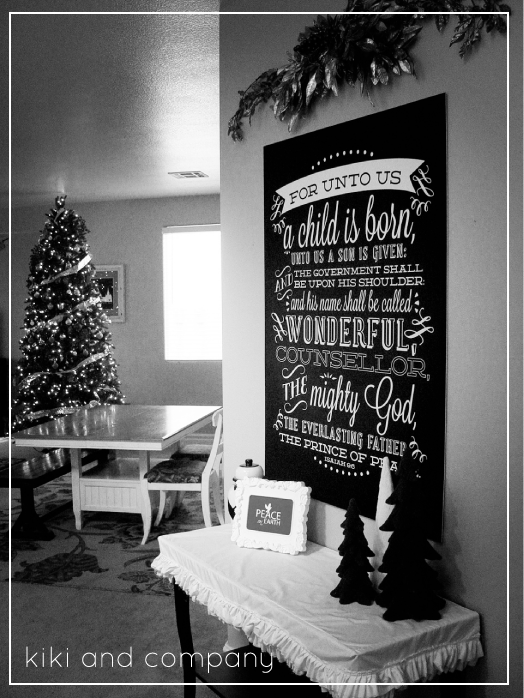 It's been a really fun way to work together as a family (and my kids keep asking what the next one will be!)
I hope your holidays are filled with much family, fun and traditions galore!