<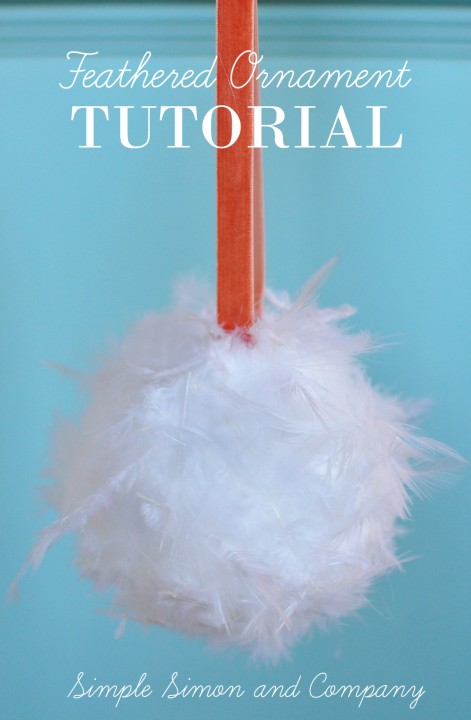 Hi everyone! We are liz and Elizabeth from Simple Simon and Company. We are two girls who married brothers and ended up with the exact same name. We love all things sewing, crafting and striving to learn about the art of homemaking. Come and see us sometime!
So what did I think about when I thought about Turtle Doves? Feathers, feathers and more feathers! We have done a ton of feather projects around our parts….put them on dresses, put them on fascinators and way more….but today let's put them on some Christmas ornaments!
These DIY Feathered Ornaments were super easy to do and only require a few things—styrofoam balls, feathers, and a hot glue gun and some velvet ribbon for the hanger.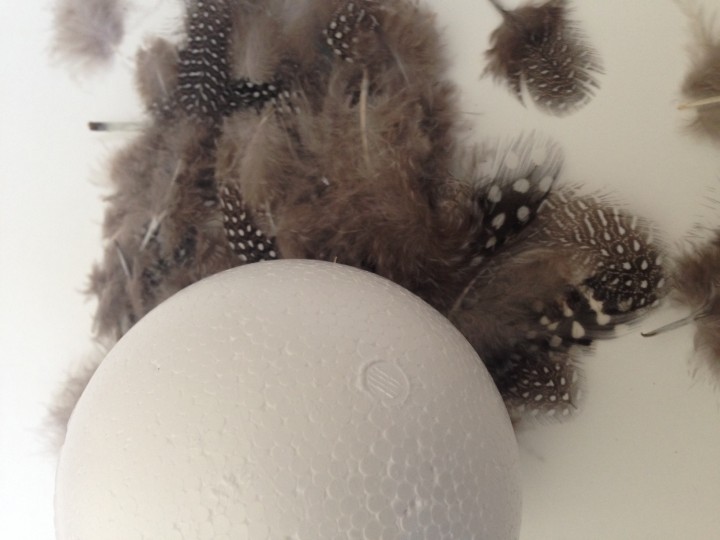 So gather your supplies and let's get gluing!!!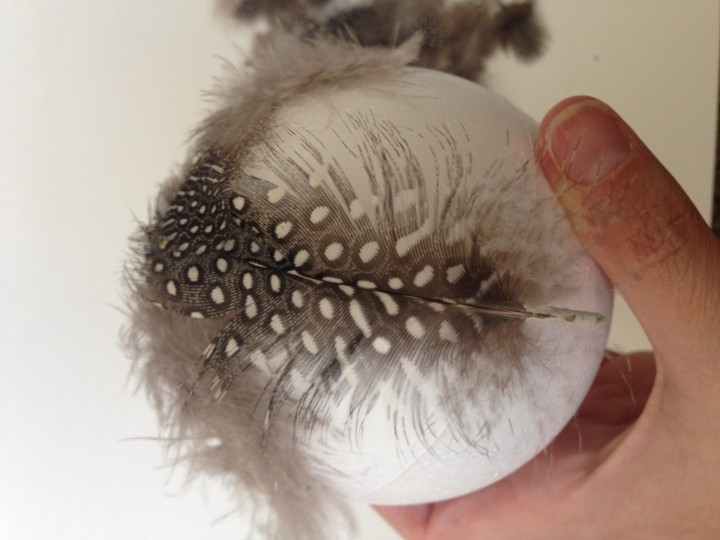 When I first started, I thought that I wanted the feathers in a very symmetrical pattern…..but as I went along I found that I didn't like the look of it. Luckily I was only half-way through so I just started gluing them on randomly and I really like the look a lot more—so my two cents is RANDOM is better 😉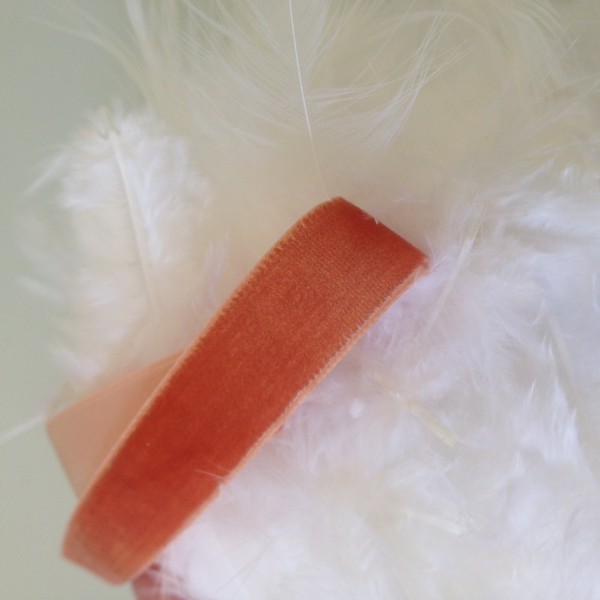 I used a pin to secure the ribbon hanger in place and then glued some feathers over to top to keep it hidden and then you are done!
I am planning a woodland themed tree for my dining room this year (a tiny one) and I think these and nests and some random birds will be just great. Although my husband is laughing about the tree because I am afraid of birds (weird….I know….it dates back to feeding the ducks as a kid and getting surrounded by geese as tall as me!) but I told him I am talking baby steps to get over my phobia 😉 So, a Christmas bird tree is a start, huh?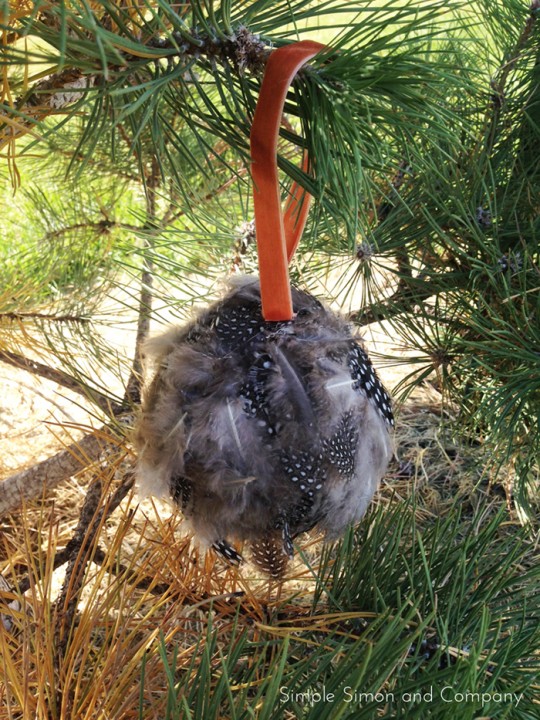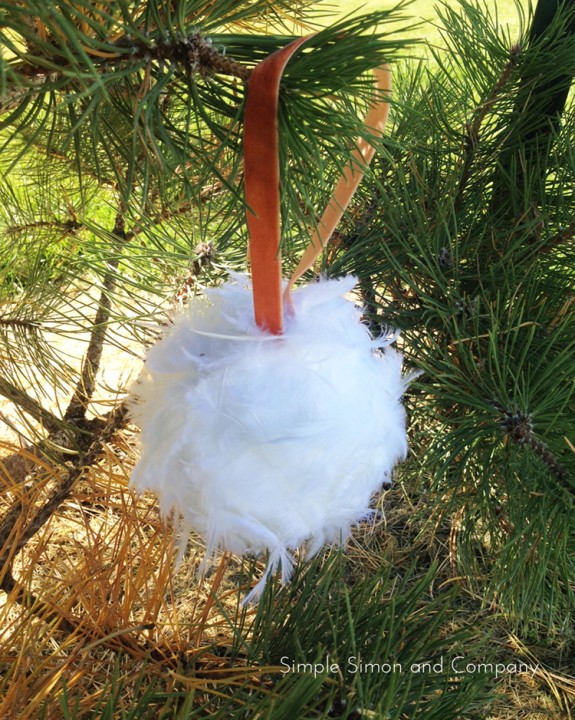 Thanks girls for having us here today! We are always happy to hang out with the Crafting Chicks 😉 ~Elizabeth