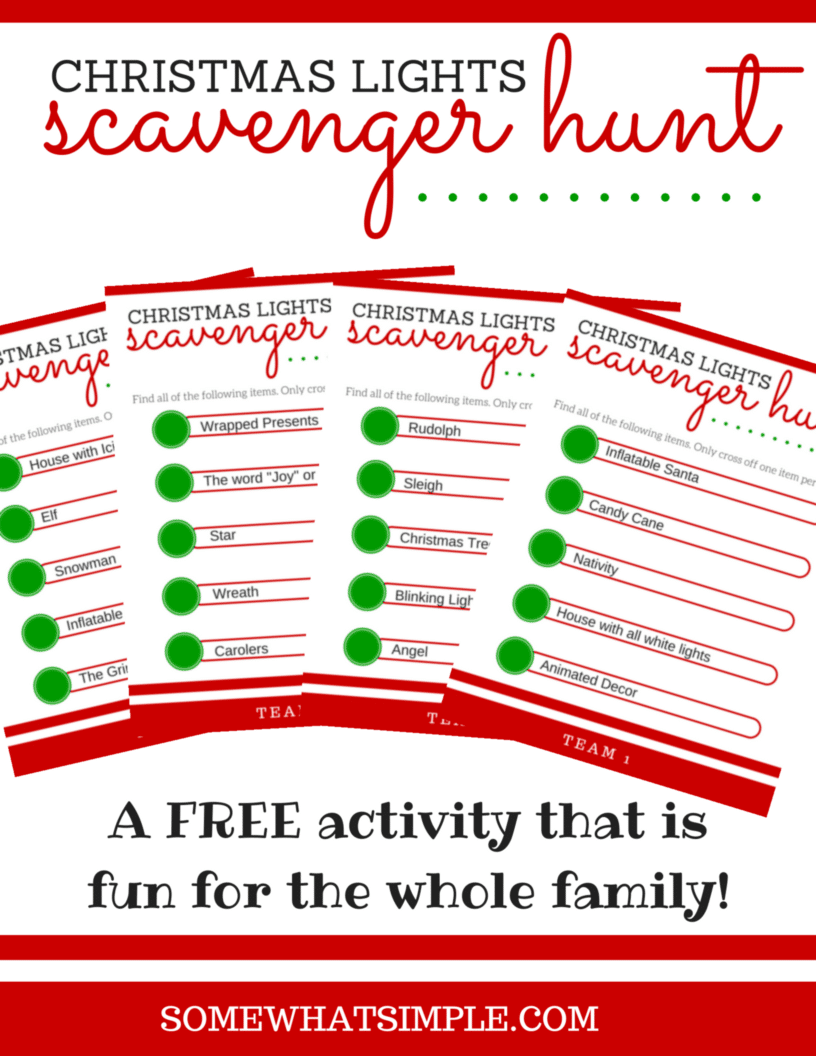 Hi guys! I am Stephanie from Somewhat Simple and I am excited to share with you a fun (and EASY!) Christmas tradition my family loves— a Christmas Lights Scavenger Hunt!
This was an idea we adopted a few years ago and it is a simple way to enjoy your neighborhood Christmas decorations.
MATERIALS:
DIRECTIONS:
Download and print the free printable scavenger hunt lists. There are 4 pre-made lists in the printable pack and since my kids are still little, I kept the lists super simple! Feel free to adjust the difficulty of this for your group by using the blank sheet at the end. It has spaces for you to come up with your own ideas for older kids and adults. (This would be a fun group date activity or adult game for an Christmas party!)
Divide into teams and jump in the car!
Drive through your neighborhood looking at all the Christmas lights and decorations. When you see an item on your list, check it off. The first person/team to get all their items checked off WINS! To make this activity last longer, we usually adapt the rule that you can only mark off one item per house.
… and that's it!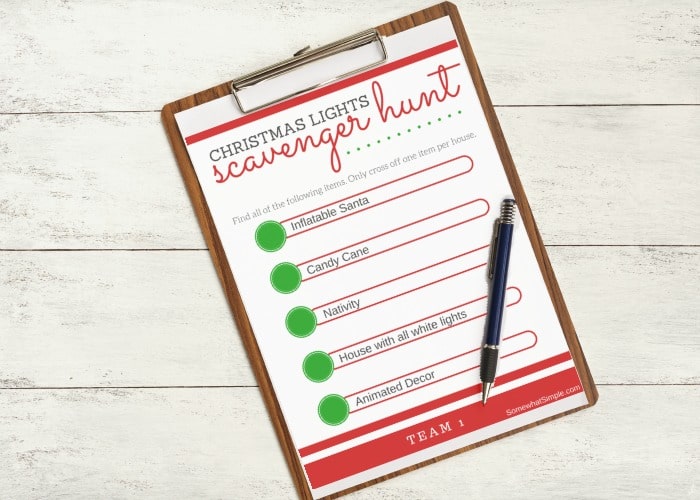 Merry Christmas!
I'd love to have you stop by
Somewhat Simple
and see what else we have going on!
Here are a few more Christmas ideas you might enjoy:

Christmas Eve Traditions for Couples || Christmas Treats in a Can || Christmas Stockings for Couples
Follow our every move on Facebook, Twitter , Instagram and Pinterest!