AND…..Drum Roll Please……the famous and amazing Jen from Tatertots & Jello! There isn't any nicer than Jen. Every since the first time I met her, i've been impressed with how kind, generous, and TALENTED she is. She is so sweet and ALWAYS up on the trends in the DIY and crafting world. WELCOME JEN!!!
—————————————————————————
Hi Crafting Chick readers!! I'm Jen from Tatertots & Jello.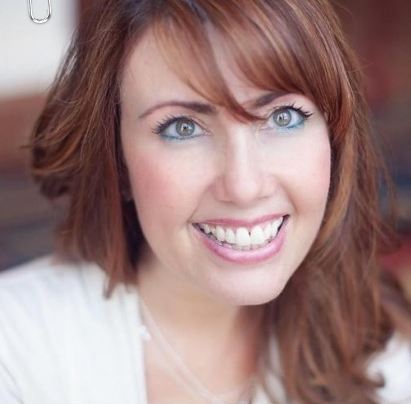 I am so excited to be here sharing one of our favorite Christmas morning Traditions — Dutch Babies, and a free printable too!
We love celebrating our heritage through food. We make Finnan Haddie from my Danish ancestors and we also make Dutch Babies from my husband's side of the family. If you aren't familiar with Dutch Babies, they are also called German Pancakes and are a mix between crepes and pancakes — light and fluffy and delicious.
We love to serve them with wedges of lemon, fresh berries, warm syrup and powdered sugar. (My mom gave me a handmade recipe book with all of our family recipes when I was first married and it's where all of my family recipes are kept. It's still one of my most treasured possessions.)
They are so yummy ANY time of the year!!
Of course we make them at other times of the year too, but they really remind me of Christmas morning.
Here's the simple recipe:
Ingredients:
1 1/4 cup milk
1 1/4 cup flour
5 eggs
pinch of salt (optional)
pinch of cinnamon (optional)
3 Tablespoons of butter
Directions:
Mix all ingredients in a blender
Put butter in 2 9×12 oven-proof pans or skillets, put in oven and heat to 375 degrees
When butter is melted, take the pans out and tilt them so butter covers the entire bottom
Pour batter evenly onto the pans
Bake in 375-degree oven for 15-20 minutes, until edges are puffed and browned
Cut into serving-sized pieces and serve hot with powdered sugar, syrup, lemon wedges, preserves or anything else desired
I prepared some simple printable recipe cards to complement the recipe! You can write down your favorite recipe and trade them with family or friends this holiday season!
I've made them in two different styles; just write the recipe name at the top, ingredients and instructions on the lines underneath.
How to download:
Right-click on the images below or on this link and choose "save as" to download the printable PDF. Print on card stock, cut on the gray lines and you're ready to go!
Thanks for letting me stop by!
xoxo