Hi! I'm Alli and I'm thrilled to be participating in "Deck the Halls with The Crafting Chicks." I blog over at Cupcake Diaries where I share easy, family-friendly recipes of all kinds. Especially treats! I admit that I've gone days with eating only sugar. It's just more fun to eat a brownie over a banana!
Christmas Tree Sugar Cookie Bars
We absolutely love Christmas carols in our family. We've started some of our favorite holiday traditions around classic Christmas carols. Last year we did a "Twelve Days of Christmas" service project for a family that was so much fun. This year we're making these Christmas Tree Sugar Cookie Bars for neighbors and going caroling with the carol that coincides. Can you guess which one it is?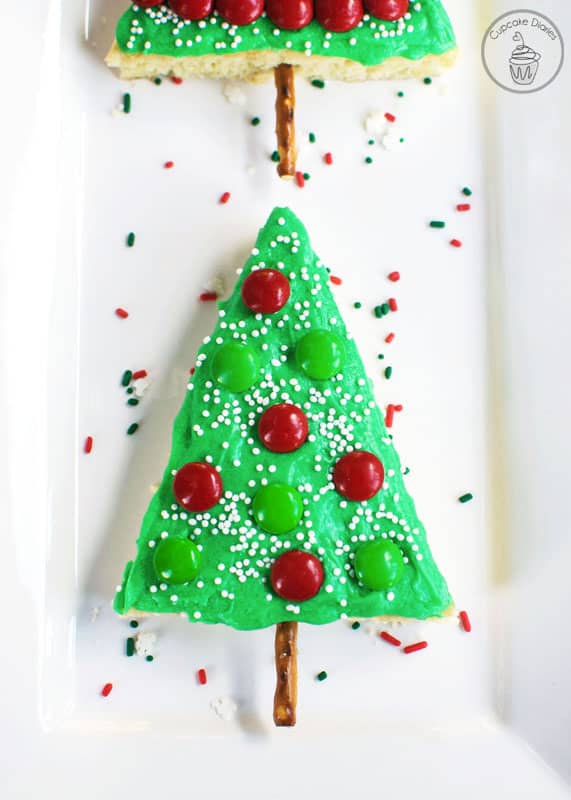 If you guessed "O Christmas Tree," you're right! My kids are so excited to make these little trees and sing that carol for the neighbors.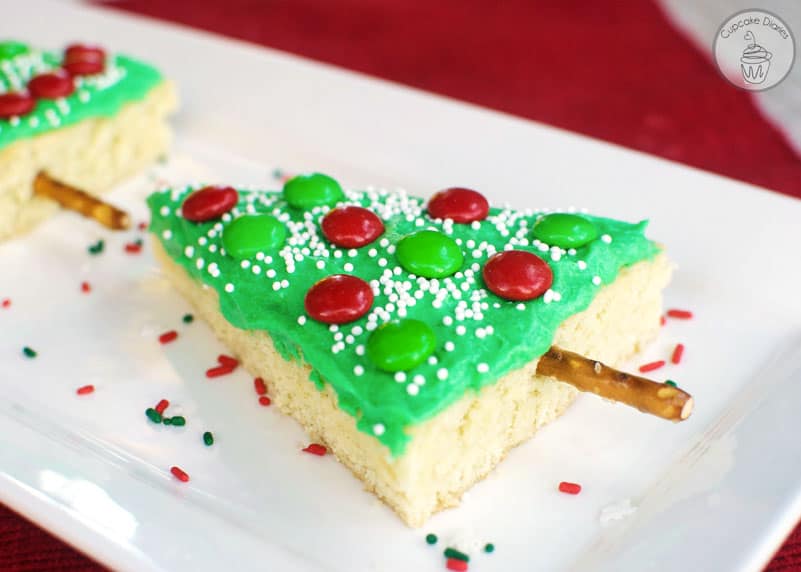 I love so many things about this new family tradition. Not only do we get to go caroling as a family, we also get to make the treat together as a family. These little trees are so much fun to put together and the kids can help decorate them. You can get all kinds of creative with your cookie tree decorating.
Christmas Tree Sugar Cookie Bars
1 c. butter, softened at room temperature
2 c. sugar
4 eggs
2 tsp. vanilla
1 tsp. salt
1/2 tsp. baking soda
5 c. flour
For the Frosting:
2 1/2 c. powdered sugar
1/2 c. butter, softened at room temperature
1/8 – 1/4 tsp. almond extract
3 Tbsp milk
green food coloring
Christmas sprinkles and candies, to decorate
pretzel sticks
Grease a standard rimmed cookie sheet (about 12×17) and set aside.
Cream together butter and sugar on medium speed. Add eggs one at a time, allowing each egg to be incorporated into the mixture. Scrape the sides of the bowl and add vanilla; mix well.
Whisk together salt, baking soda, and flour in a medium bowl. Slowly add to the sugar mixture until just combined.
Press the dough evenly into the greased cookie sheet. Bake at 375° for 15 minutes until lightly golden. Remove from oven and set aside to cool.
Prepare frosting by using an electric hand mixer to beat the butter until smooth. Then add 2 Tbsp milk, a small amount of food coloring, and almond extract; mix together.
Add powdered sugar about a half cup at a time to avoid a mess. Add 1 Tbsp milk and combine. At this point you can add more food coloring if you want to darken the color of the frosting.
Cut bars into triangles the size you want each tree. Frost and decorate as desired. Insert a pretzel stick into the bottom of each tree for the tree stump.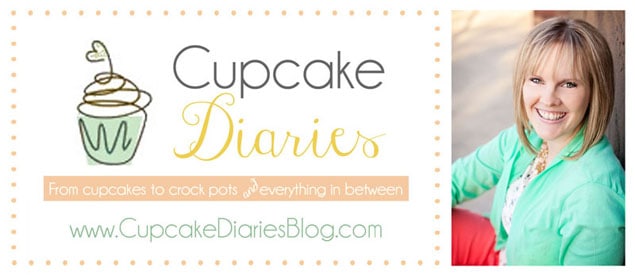 I hope you enjoy this Christmas carol tradition! I can't wait to do this with my family soon. Come visit my on my blog for more holiday recipes and party ideas! You can also find me on Facebook, Pinterest, Instagram, Twitter and Google+.