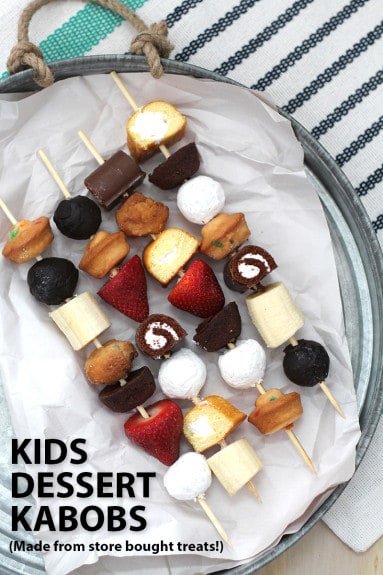 So happy to have the fabulous Pam from Over the Big Moon here today sharing this fun kid dessert kabob! These are a perfect treat to bring to any party…and so cute and kid friendly. I love how she mixed sweet mini desserts with fresh fruit. Thanks Pam for sharing this delicious treat for our summer series!
Hey CC Readers! I'm Pam from www.overthebigmoon.com and I'm excited to be here today to share this fun kids summer treat idea with you guys! These Kids Dessert Kabobs are the best, because all the treats are store bought!! Plus, putting a treat on a stick just makes them extra fun and kids love eating anything on a stick!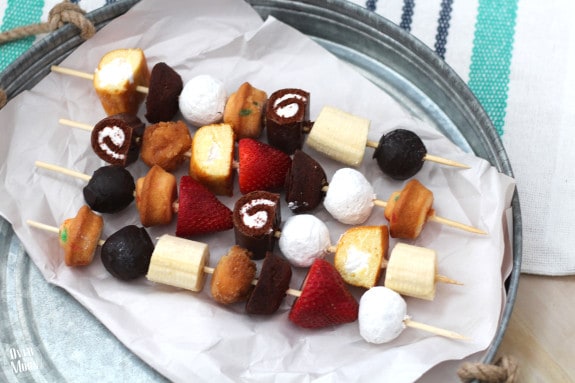 There so many different store bought treats you can use! Feel free to buy anything that you think will work on a stick! Here are a few ideas of things you can buy that I've used:
Donut Holes (chocolate, glazed, powdered)
Mini Brownie's
Mini Cupcakes
Twinkies
Swiss Rolls
Strawberry Shortcake Rollups
Boston Cream Rolls
Rice Krispie Treats
Large Marshmallows
Strawberries
Bananans
Pineapple
Then all you need to do is buy some wooden skewers, cut up the treats into snack sized pieces and assemble in whatever order you want! It's that simple!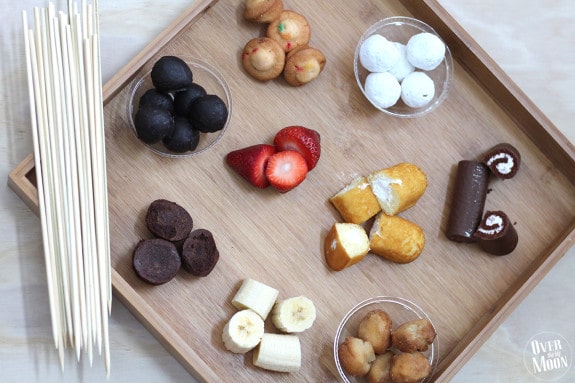 I have made these in summers past when we have cousins over, or large groups of friends and the kids go nuts over them! I've even got all the treats prepped and setup on a table and allowed the kids to assemble their own and they had soo much fun!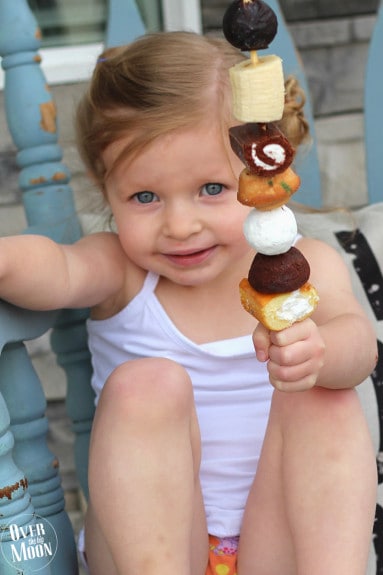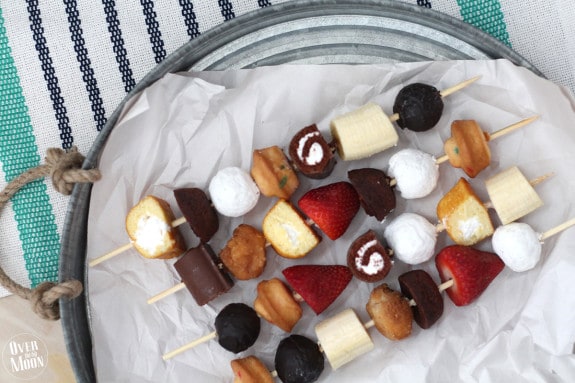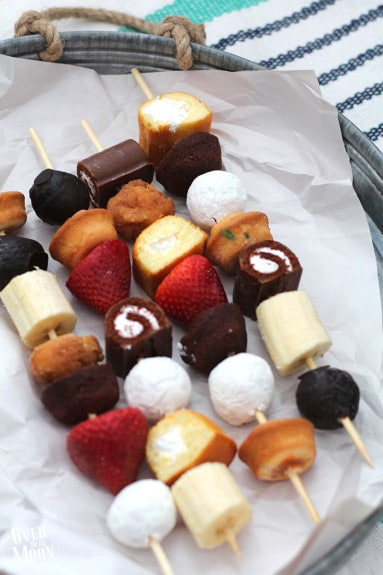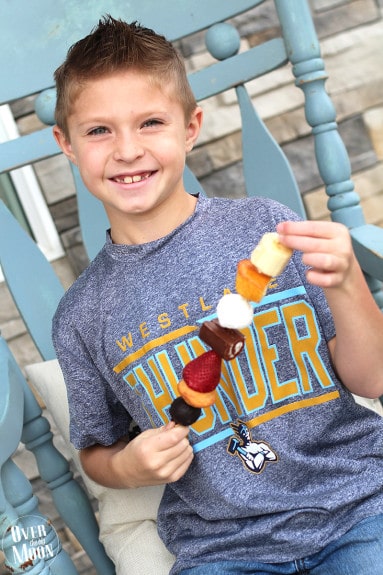 Thanks so much for checking out this fun treat! I'm just sure your kids will love it!
If you loved this fun treat, then check out these other ideas:



Be sure and find me on SnapChat & Periscope as: overthebigmoon!
Also, you can follow me on Facebook/Instagram/Twitter!
Want more!? You can find the rest of our Week of In the Backyard Activities here.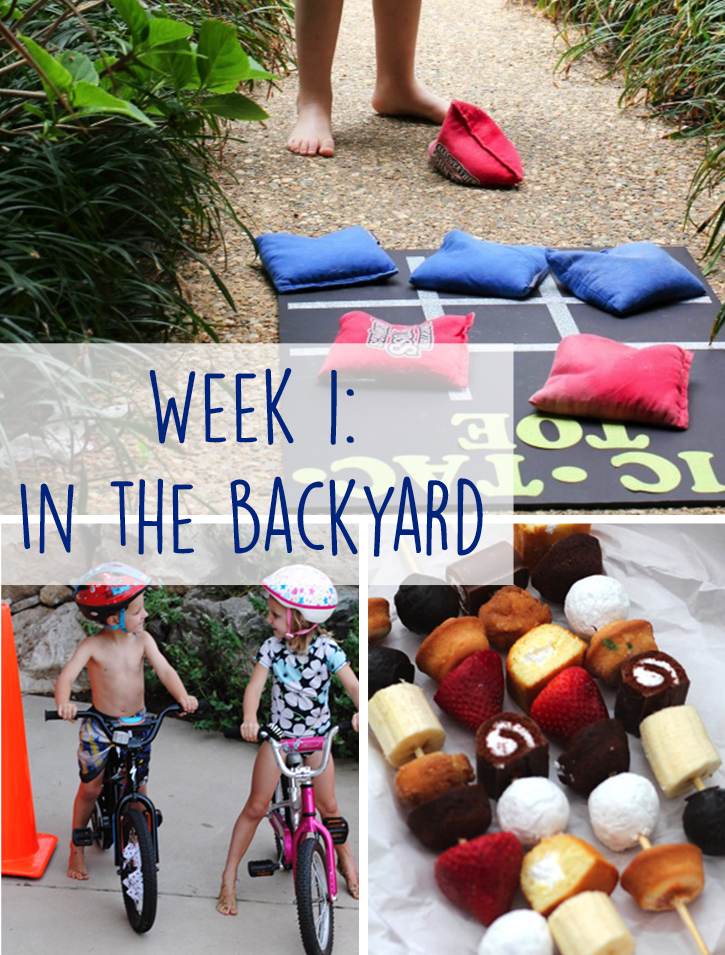 Still want more, you won't want to miss our past Summer Survival Series.