We are so excited to welcome Marissa From
Rae Gun Ramblings
. We love to have her stop by our site and share all her fun ideas. We also love to hang out and chat with her. She's amazingly talented and super funny!
************************************************************************************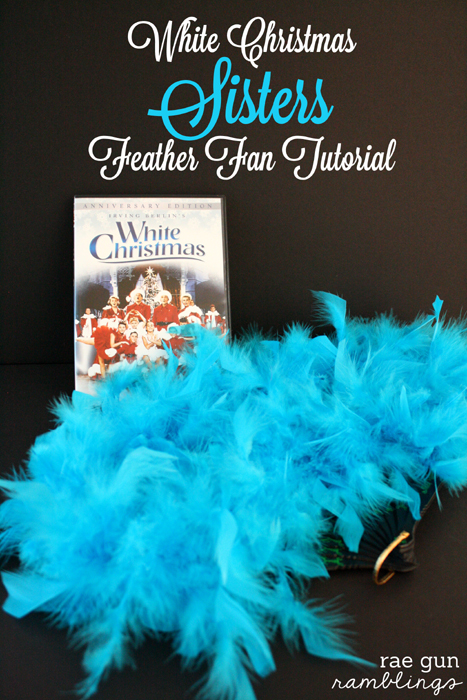 Hi all I'm Marissa from
Rae Gun Ramblings
. We have some fun Christmas traditions inour family from
making wontons from scratch
to making handmade ornaments but my favorite tradition has got to be watching White Christmas. We are a little obsessed. Since we were little my sister and I would watch the classic movie and talk about which dresses we we liked best, singing the songs and most importantly loving that "Sisters" number that they sang in those beautiful blue dresses.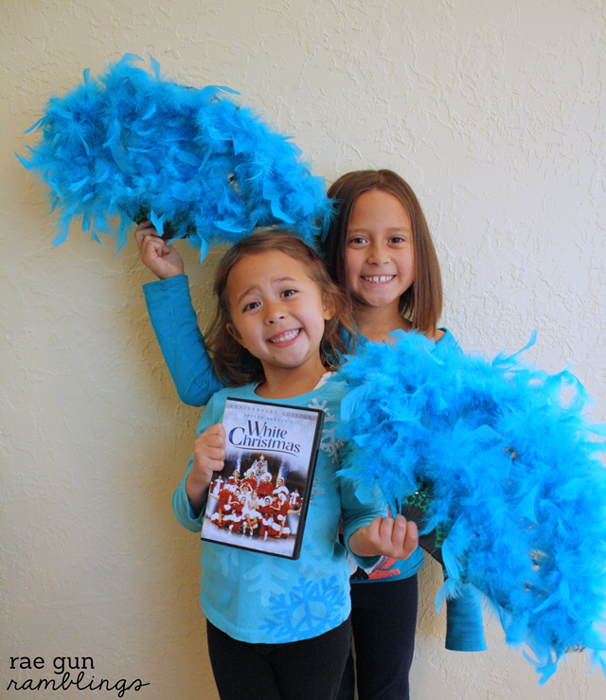 Now that my nieces are older we've finally succeeded in getting them equally obsessed with the movie. So to feed our silliness this year I made some simple feathered fans just like the girls use in their Sisters number in the show. They were so easy and inexpensive to make. When I gave them to the nieces they were so excited and started singing the sisters song. Warms my heart!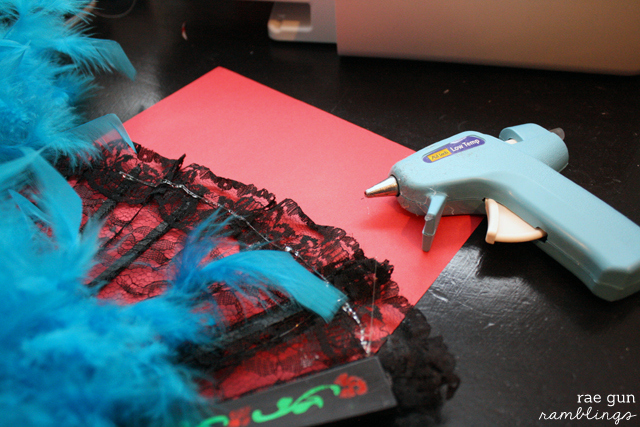 The fans were so easy. I found a blue boa from the craft store and found some costume fans at a party store right next door. After I cut the boa in half I just hot glued it onto the opened fan. So one boa made two fans. It was so quick and the girls absolutely love them. Heck I love them!
If you haven't seen White Christmas it's pretty great. Definitely my favorite Christmas movie, I highly recommend it! Also if you have any girls in your family it's got that extra special sisters magic that will probably grab them too!

I hope you'll stop by and visit me over at
my blog
! Here are a few of my favorite Christmas tutorials, goodies and gift ideas!