Colorful Sugar Cookies are a fun way to explore color and eat your food too. These delicious sugar cookies are made with an easy recipe that will keep you coming back for more. It will become your new go to sugar cookie recipe.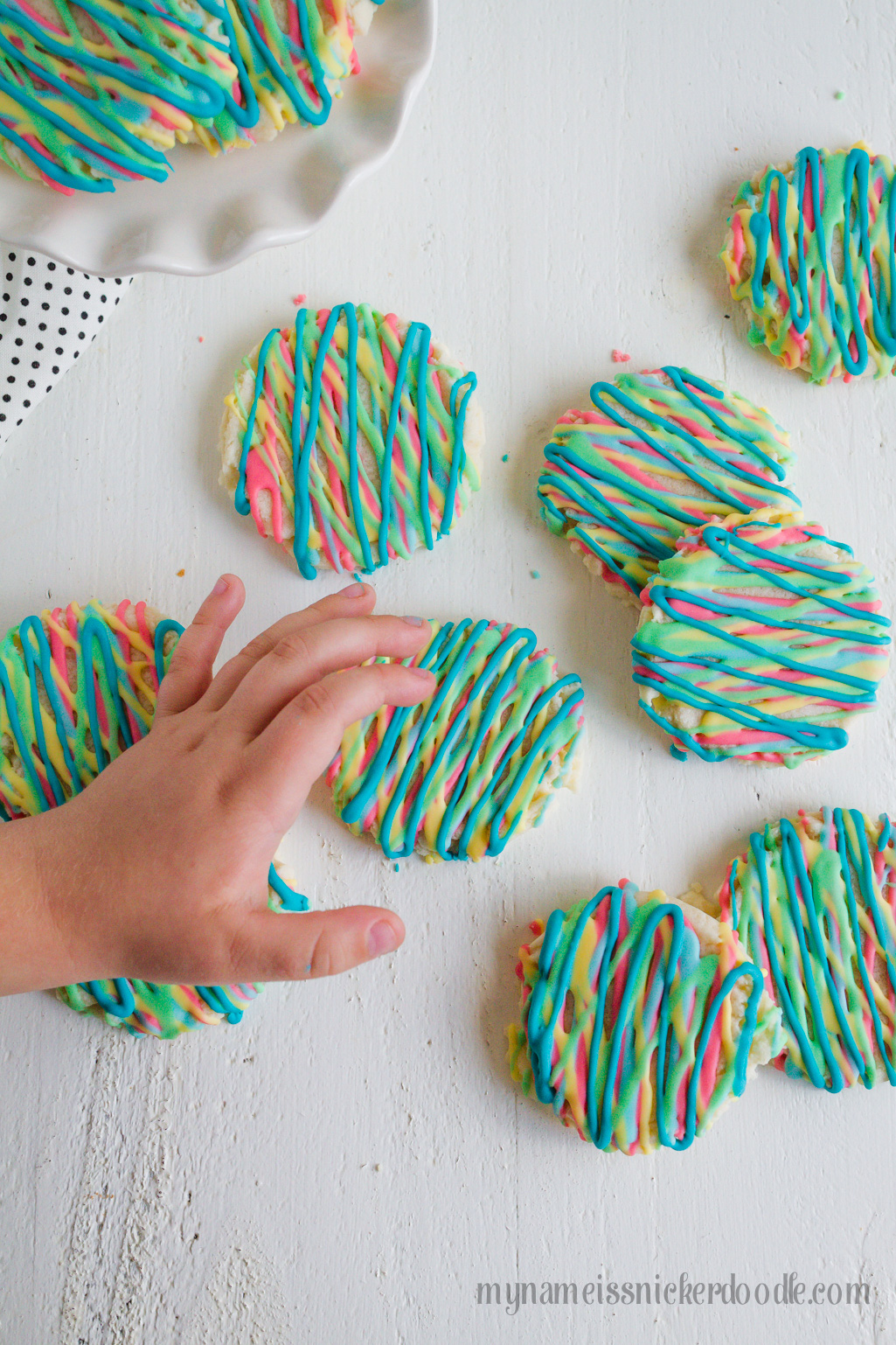 Hello! I'm Amy from over at My Name Is Snickerdoodle and I couldn't be happier to be a part of Mother Hen Summer Series again! The Crafting Chicks definitely have all the talent when it comes to creating all things fabulous and I'm grateful to call them friends.
This month it's all about art and color! Summer is officially here for some of us and there is no better time to encourage your kids to get creative. I'm not always the best at it so I am determined to get my boys more involved in kitchen creativity.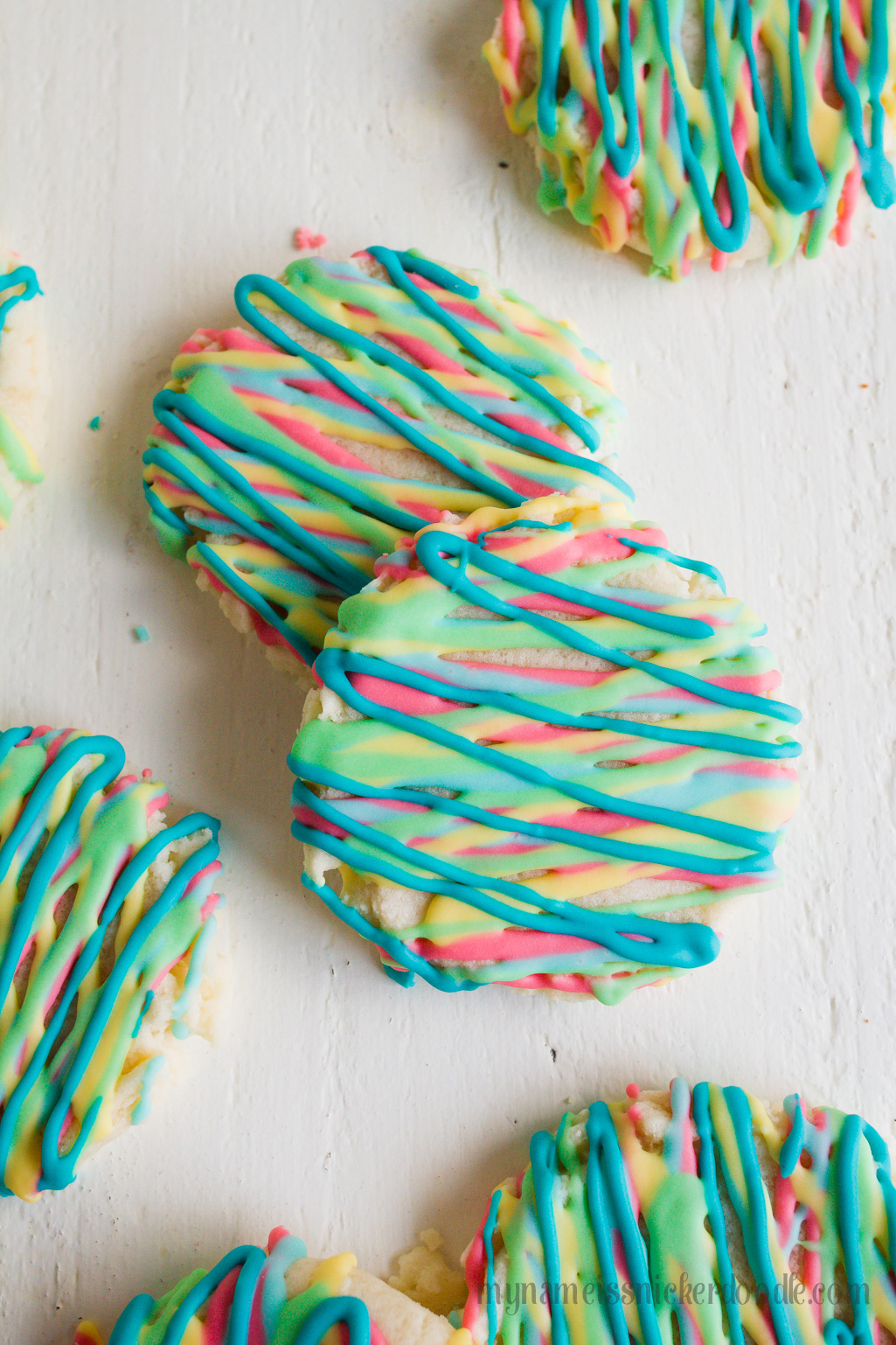 Cookies are really easy to make and are, in my opinion, the perfect dessert. This time I took my favorite Sugar Cookie Recipe and let my boys have a little free range when it came to decorating them. I made the easiest frosting by simply heating up premade icing in the tub and then adding a few drops of food coloring to it!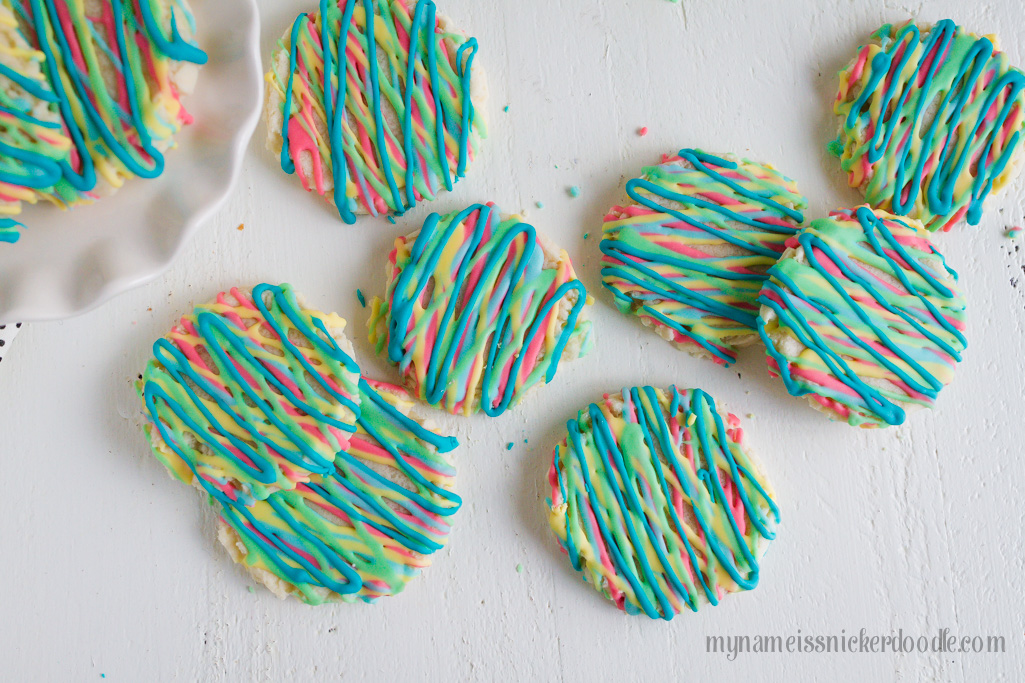 You could drizzle on the frosting with a fork or spoon, but I placed each of my colors into a piping bag and let my boys at it. A ziploc baggie works great, too! They not only look fun, they taste pretty great as well!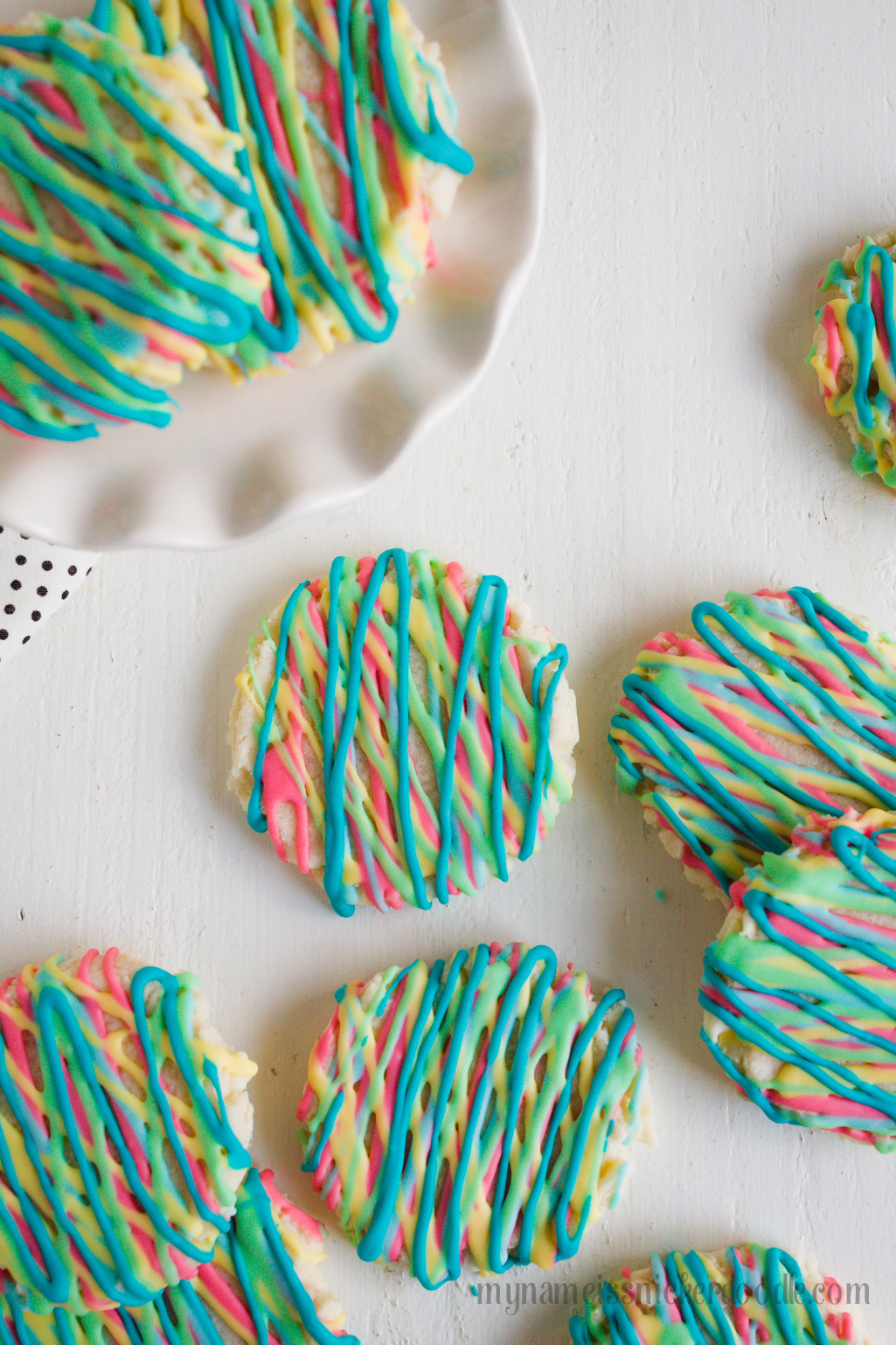 Colorful Sugar Cookies
Colorful Sugar Cookies
Author:
The Crafting Chicks
Ingredients
For Cookie:
1 cup butter, softened
¾ cup vegetable oil
1½ cups granulated sugar, divided
1 cup powdered sugar
2 TBSP milk
2 large eggs
½ tsp baking powder
½ tsp cream of tartar
½ tsp salt
5¼ cups all purpose flour
For Frosting:
1 Tub Rich And Creamy Vanilla Frosting
Food Coloring
Piping Bags or Ziploc Baggies
Instructions
For Cookies:
Preheat oven to 350 degrees.
In a standing mixer or large bowl cream together butter, oil, 1 cup granulated sugar and powdered sugar for 2 minutes on medium speed.
Add in milk and eggs and mix until well combined.
In a separate medium bowl whisk together baking powder, cream of tartar, salt and flour.
Slowly add in a little flour mixture while beating and mix until just combined. Do not over beat.
In a small bowl pour in remaining ½ cup sugar.
Scoop 2 TBSP of dough into our your hand and form a ball.
Roll dough balls into sugar and place 12 to a cookie sheet.
Using a flat bottomed glass, press down on each ball until they are about ¼ inch thick. The edges will become cracked.
Bake for 8 minutes and cool on a cookie wrack.
For Frosting:
Spoon frosting into a medium microwave proof bowl.
Heat for 20-30 and stir.
Divide frosting between a few bowls. The number of colors will determine how many bowls you will need.
Add a drop or two of food coloring to each bowl and stir to combine.
Pour frosting into piping bag, snip the tip off and drizzle over cookies.
For more cookie recipes check out these posts:
Oatmeal Coconut Chocolate Chip Cookies
Peanut Butter Cup Chocolate Chunk Cookies